Oct 26, 2016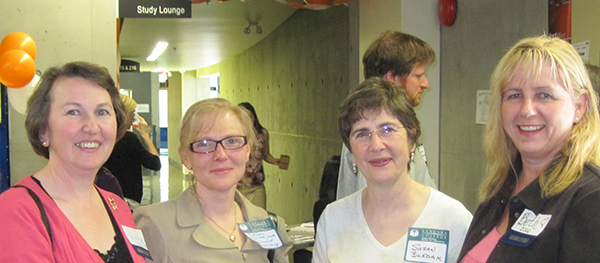 Attention all Lib Tech grads.
Join alumni, past students, and members of the library community to celbrate the 50th anniversary of the Langara College Library & Information Technology Program. Reconnect with friends, instructors, and practicum hosts and meet current students and other new faces. Enjoy an evening of Hors d'oeuvres, light refreshments, and fantastic conversation. 
Library & Information Technology Program 50th Anniversary Celebration
Date:  Wednesday, October 26th, 2016

Time:  4:30pm - 8:30pm
Venue: Langara Golf Course (6706 Alberta St., Vancouver, BC)
Other: Cash bar available
RSVP: http://iweb.langara.bc.ca/libtech/events/program-50-anniversary/
We look forward to reconnecting and sharing this special milestone with you!
Diane Thompson
Chair & Instructor
Library & Information Technology
libtech@langara.ca
604.323.5862