| | |
| --- | --- |
| Date: | Apr 7, 2020 |
| Time: | 05:00 PM - 07:00 PM |
Update: Based on recommendations by the Provincial Health Officer and BC Centre for Disease Control (BCCDC), we have decided to cancel all Langara Photography Month lectures and workshops.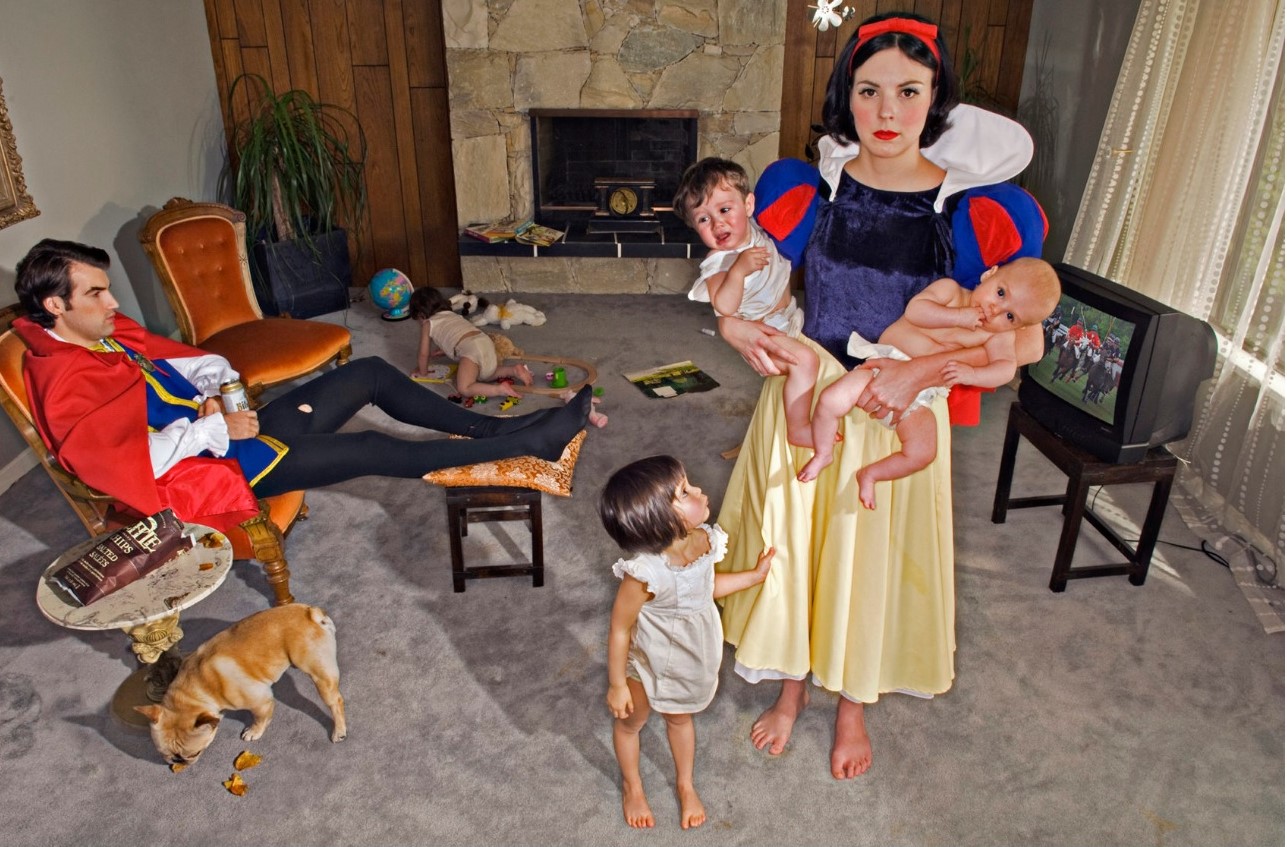 As part of Langara Photography Month, Langara Professional Photography and Langara Continuing Studies Photography programs, in conjunction with Beau Photo, are proud to present photographer and visual artist Dina Goldstein.
Dina is a photographer and pop surrealist with a background in editorial and documentary photography. Dina believes photography should not pro-duce an aesthetic that echoes current beauty standards but to evoke feel-ings of shame, anger, shock, and empathy from the observer. Dina Goldstein independently produces large-scale tableaux photographic series that are philosophical, satirical, technical and visually stunning.   
The series Fallen Princesses, 2007-2009 critically examines the "happily ever after" stories we hear since childhood. Dina's work creates metaphors out of the myth of fairy tales forcing the viewer to contemplate real life: failed dreams, addiction, obesity, cancer, the extinction of indigenous culture, pollution, war, and the fallacy of chasing eternal youth.   
Her second series entitled In the Dollhouse, 2012 is a 10-part narrative that takes place in an adult-sized dollhouse belonging to Barbie and Ken. This dark series explores the choice of superficiality over reality. Shot on a constructed set that imitates a Barbie dollhouse, the project explores the concept of beauty and power as well as beauty as a source of happiness.    
Dina's last series, The 10 Commandments, 2019, examines the socio-political makeup of America through its political icons - the presidential figures that mark the most notable and controversial chapter in American history. Each tableau features a President portrayed through the prism of their politics, popularity, and/or notoriety, contextualized with a contemporary backdrop, and assigned one of the moral and ethical postulates of the Ten Commandments. 
Langara Photography Masters Series - Dina Goldstein presented by Beau Photo
Tuesday, April 7, 2020
5:00 - 7:00 pm
Room T001, Lecture Theatre, Lower Level, Science & Technology Building, Langara College
For a full listing of events, check the Langara Photography Month page.
For more information, email alumni@langara.ca.