| | |
| --- | --- |
| Date: | Oct 29, 2019 |
| Time: | 10:00 AM |
The Langara Retirees' group is excited to present five Seniors' Health & Wellness Institute workshops. To RSVP to the event, please use the form below.
Personal Planning Overview - Tuesday, October 29, 10:00 am - 12:00 pm, Room C408
The wisdom of having a personal plan is emphasized. We review the three legal documents you can use (Representation Agreements, Power of Attorney and Advance Directives) to express your wishes regarding personal care, certain financial matters and end of life care if you are no longer able to speak for yourself. We also introduce the concept of advance care planning and the importance of having a Will. RSVP below.
Advance Care Planning - Tuesday, November 5, 10:00 am - 12:00 pm, Room C408
British Columbia has legislation that allows individuals to express their wishes regarding the care they want to receive or reject. We encourage you to have a conversation with family and friends to discuss your values and instructions. An Advance Care Plan is a written summary of those values and instructions. This workshop looks at the options that can go into this written summary. RSVP below.
Advance Directive - Wednesday, November 20, 10:00 am - 12:00 pm, Room C408
Many people in BC are not familiar with what this legal document is and is not. In this workshop, we discuss what a person should do to prepare to create an Advance Directive when a person should have an Advance Directive, what it is and what it is not, when it can be used and when it may be ignored. RSVP below.
Power of Attorney - Tuesday, November 26, 10:00 am - 12:00 pm, Room C408
There are four types of Power of Attorney in BC, most people are familiar with only one. In this workshop, we discuss all four types. We also consider when you need a Power of Attorney, the steps you should take to consider who to appoint as your Attorney, the duties of your Attorney, problems with having a Power of Attorney and how to change your Attorney if needed. RSVP below.
Representation Agreement - Wednesday, December 4, 10:00 am - 12:00, Room T224

These legal and binding documents allow an individual to have someone else speak for them in health and personal care and routine financial affairs if they are incapable of speaking for themselves. There are two types of Representation Agreements in BC and we discuss the importance and differences of the two types of document, who to consider appointing to be your Representative, their duties and responsibilities.
Seniors Health & Wellness Institute Workshops RSVP Form

All workshops take place between 10 am - 12 pm at Langara College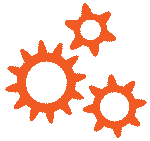 Loading...