Counselling Services Location, Contact Details, and Office Hours
B Building, Room B111
counselling@langara.ca
604.323.5221
Hours:
Monday–Thursday: 8:30 am–4:30 pm
Friday: 8:30 am–4:00 pm
Book an Appointment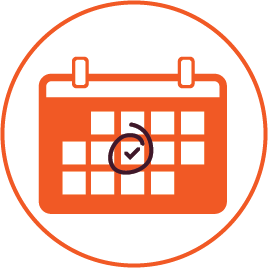 How to book an appointment (admitted students):
Email counselling@langara.ca or call 604.323.5221 (please leave a message)
Please leave the following information:

Name
Phone number, if you are leaving a message.
Student ID.    
A brief summary of what you would like assistance with.  

If you need to cancel or re-schedule your appointment, call 604.323.5221 or email us at least 24 hours prior to your scheduled appointment. Yes! The more notice the better!

Our Team
Counsellors
Sarah Bell (currently on leave)
Samantha Beveridge 
Michele Bowers
Merike Bruen (currently on leave)
Tim Charters (currently on leave)
Michael Cheng
Kaveh Farrokh
Ly Hoang
Kerri Janota, Department Chair
James Nickason (currently on leave)
Heidi Nutley
Paula Obedkoff, Assistant Department Chair
Jamie Spray
Stefanie Thomas
Lulin Zheng
Advising Assistants
Samantha Chenatte (currently on leave)
Jason Currier
Burnett Kwan
Adrian Livesley
Deanne Malarcher
Claire Young (currently on leave)
Assistant

After Hours Resources
Below are some community contacts available to assist you when Counselling Services is closed (after 4:30 pm Monday through Thursday and after 4:00 pm on Fridays, as well as on weekends and holidays). If the first line you try is busy, you can call any of the other numbers, even if the numbers are not in your area.
Here2Talk: Provided by the Government of British Columbia, Here2Talk is a free, confidential 24/7 counselling and community referral service that is available to all students currently registered with a BC post-secondary institution. Users can explore wellness resources, such as managing stress and anxiety, adapting to new challenges, maintaining healthy relationships with friends and family, and more. Students can also opt to receive weekly "healthy reminder" notifications. 
Empower Me: Students covered under Langara Students' Union Health and Dental plan have access to free 24/7 counselling services, 365 days per year. All students (including those not enrolled in the plan but experiencing a mental health crisis) can receive crisis counselling support from by calling the 24-hour helpline from anywhere in North America. 1.844.741.6389 (toll-free) 
General Crisis Counselling & Suicide Prevention

If you are at immediate risk for suicide please call 9-1-1 as this is a medical emergency

Vancouver: 604.872.3311 (24 hours/day)

Outside the Lower Mainland: 1.800.784.2433 (1.800.suicide)

Burnaby/New West/Surrey: 604.951.8855 (24 hours/day)

Outside the Lower Mainland: 1.877.820.7444 (24 hours/day)

Richmond (Chimo): 604.279.7070 (8 am to midnight)

The Crisis Centre of BC also offers an online chat line from: noon to 1am at www.crisiscentrechat.ca for adults or www.youthinbc.com for youth. For more information visit www.crisiscentre.bc.ca/get-help.
Victimlink – 24 hours/day crisis support and information line for anyone who has experienced or is experiencing violence. Contact: 1.800.563.0808 toll-free number.
Mental Health Urgent Services
Vancouver General Hospital (VGH) Access & Assessment Centre (AAC) – Provides a range of Mental Health & Substance Use services for Vancouver residents (ages 17+) for non-urgent, urgent and non-emergent intervention. Persons who are experiencing/presenting with a need for urgent intervention can be seen at AAC for assessment, provision and coordination of the most appropriate care – this may involve transfer to the Emergency Department or direction admission to a Psychiatric Inpatient Unit.  AAC referral intakes can be self or family initiated. 

AAC Contact Information:  Segal Family Health Centre (part of VGH)
803 W 12th Ave (First Floor) 604.675.3700
7 days / week 365 days/year
Sexual Assault Crisis Counselling:
Sexual Assault Services: 

Vancouver General Hospital - Sexual Assault Service (Jim Pattison Pavilion) – Provides sensitive and comprehensive health care to women, men and trans-gendered individuals age 13 and over who have been sexually assaulted within seven days. Offers confidential care including assessment and treatment of injuries, sexually transmitted infections, and pregnancy prevention as well as forensic evidence collection and emotional support. Referrals to health, legal, and community-based support services are also provided. Team comprises of female nurses, nurse examiners, doctors and counsellors that provide care 24 hours a day. Go directly to the Vancouver General Hospital Emergency Department and ask for the Sexual Assault Service. Interpreters for people who have difficulty with English are available.

Battered Women's Support Services (BWSS) – Provides one-to-one support, advocacy, counselling, information and referral, and a variety of support groups for women who have experienced relationship violence, regardless of their race, culture, physical ability, or sexual orientation. Intake and Crisis Line: 604.687.1867

Shelternet.ca – provides information for women looking for a shelter or wanting to make plans to leave an abusive relationship. Information is available in French, English, Spanish, Portuguese, Polish, Tien, Vietnamese, Punjabi and Farsi. 1.877.384.8062 (4:30 pm–11:00 pm Monday to Friday, 1:00 pm–11:00 pm on weekends and holidays)

AMS Sexual Assault Support Centre (SASC) – University of British Columbia AMS Sexual Assault Support Centre
Other Resources
MOSAIC – Provides Multicultural Victim Services to multicultural women, men, all genders, who are victims of all types of crime in Vancouver, free and confidential service. Also provides free and confidential Stopping the Violence Counselling to women experiencing abuse – services available in Hindi, Punjabi, Spanish and other languages. 

QMUNITY: BC's Queer Resource Centre – Serves and supports (LGQTTS) people and their allies. Houses the Bute Street Clinic, which offers STI/HIV testing and counseling. Contact: 604.684.5307

BC 211 – (24-hour information/referral line) dial 2.1.1 on any telephone