Check back soon for the announcement of the 2016-2017 season!

MAINSTAGE
---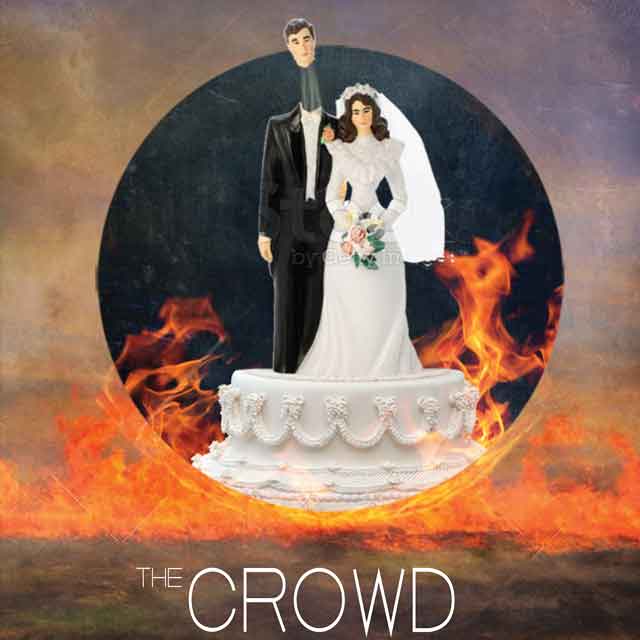 THE CROWD
March 17- April 3, 2016
A new play by George F. Walker
In association with Green Thumb Theatre
Directed by Patrick McDonald
Set and Prop Design by Pam Johnson
Costume Design by Jessica Oostergo
Lighting Design by Gerald King
---
A wedding. An arrest. A celebration. A snitch. A little gang warfare. Beyonce's greatest hits.  A storm. The apocalypse? A zombie.  Not actually a zombie, just a homeless person. Is there any room for love?  In honour of Studio 58's 50th anniversary and Green Thumb Theatre's 40th, the season will conclude with the newest work by celebrated Canadian playwright George F. Walker.
Get your tickets
---
RISKY NIGHTS SERIES PRESENTS: OBLIQUE STRATEGIES
Now in its 16th season, the Risky Nights Series is designed as a bridge between classroom work and main stage productions. At the conclusion of their second year of training, students have an invaluable opportunity to create every aspect of an original theatre piece from start to finish with a professional director, and perform it for an intimate audience.
OBLIQUE STRATEGIES
Sponsored by the Jane Heyman Fund for Creative Collaboration
Directed by Jonathan Seinen
March 28 – April 3, 2016
Monday - Saturday @ 8:15pm; Sunday @ 3:15pm
Reservations Recommended
Call the Studio 58 Box Office - 604.323.5227
Admission by Donation
Fragmented, playful and deeply personal, Oblique Strategies reveals the lives of the millennial generation in all their hopes and fears, as they come of age in a world of uncertainty.
#obliqueselfie #50Gr8Yrs