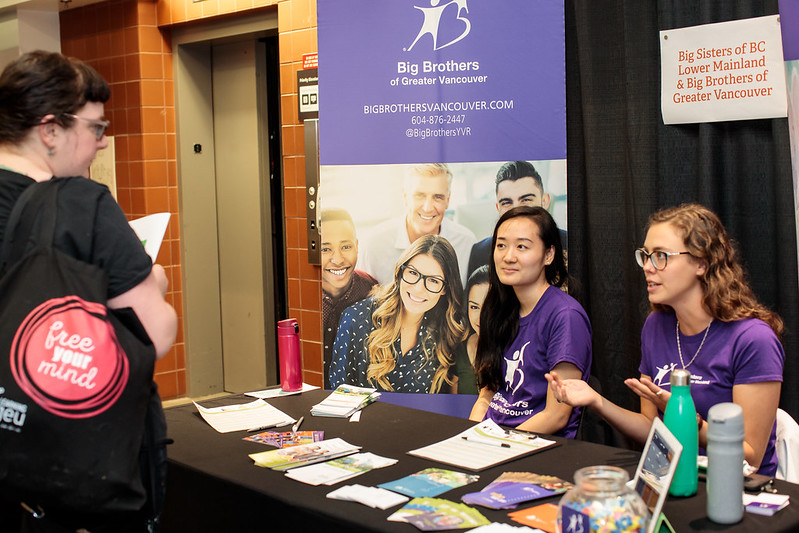 Be part of the VOLT community and convert your energy to a good cause.

The VOLT Volunteer is returning to snəw̓eyəɬ leləm̓ Langara College's Main Vancouver campus this fall!
Since 2009, the VOLT Student Volunteer Fair has been connecting students with charities, not-for-profit and public service organizations to explore and contribute to opportunities where they can make new connections, learn new skills, gain experience, and give back to the community.  

Past Exhibitors
Canadian Red Cross, Fresh Roots, Girl Guides of Canada, Kerrisdale, Oakridge, Marpole Community Policing Centre, Latincouver, PLEA Community Services- KidStart Mentoring Program, QMunity, South Vancouver Neighbourhood House, Urban Native Youth Association (UNYA) Mentorship program, VOLT Student Volunteer Program, Watershed Watch Salomon Society, YWCA, and many more.
---
Event Information
Date: Wednesday, September 14, 2022
Location: A Building Foyer
Time: 10:00am - 2:30pm
---
Exhibitor Registration
Are you a not-for-profit, charitable or public service organization looking for student volunteers? 
Register as a participating organization and be a part of this high energy event that is focused on connecting organizations with volunteers to create sustainable change in our communities!  We have space to accommodate a maximum of 25 organizations and there is no registration fee.

Register to attend the VOLT Volunteer Fair
Registration will open on Monday, August 8 at 9:00am. 
---
Exhibitor Information
The list of registered exhibitors attending the VOLT Student Volunteer Fair will be coming soon.  Please keep checking back as the list of exhibitors will continue to be added closer to the event date.
Click here to find out which organizations are attending the Fair >>
---
Frequently Asked Questions