How-To: Log Volunteer Hours 
 
Remember to log your volunteer hours so that you can be recognized for your time. 
What hours are eligible? 
Hours that meet the following requirements can be submitted: 
Completed while you were/are a Langara student (e.g., you must have been/be enrolled as a student at Langara College while you completed the entire duration of the volunteer experience)

 

Completed for a not-for-profit or public service organization (e.g., unpaid work for a for-profit company is not eligible for VOLT recognition)

 
Volunteer Levels 
Level One: 50 Verified Volunteer Hours

 

Level Two: 100 Verified Volunteer Hours

 

Level Three: 200 Verified Volunteer Hours

 
For each level, you will receive: 
a completion certificate

 

a non-credit course on your Continuing Studies Transcript

 
Apply to the VOLT Recognition program here once you have reached 50, 100 or 200 hours. 
You may also be eligible for the Jade Volunteering Excellence Award. 
Submit your volunteer hours 
**NEW FOR 2021** 
 
The VOLT program uses an online registration and management system called "MyImpact" to search for opportunities and log and track volunteer hours.  
Current VOLT volunteers 
As a returning VOLT volunteer, you have been emailed a registration code and log-in. If you forgot your username or password, 

click here

 
Once registered on the web-based Better Impact registration system, you can access your profile at 

myImpactPage.com

 OR, via the MyImpact App. 

 
To download the app on your Apple or Android phone, 

click here

 
Learn more here about using the myImpactPage.com portal. 
How to submit your volunteer hours 
Submitting your volunteer hours is a two-part process: 
  Step 1: Log into MyImpact and log your volunteer hours. For information on how to do this, click here. 
  Step 2: Complete and submit a Proof of Volunteer Experience Form. This form will be automatically sent to the      organization or agency supervisor to verify your hours.  
Note: If you do not complete both steps in the process, we will be unable to approve your volunteer hours. 
Questions? Email:volt@langara.ca  
New VOLT volunteers 
If you are new to the VOLT program in September 2021, you will need to register for an account? 
If you have not previously logged hours with VOLT, you will require your own BetterImpact account. Please fill out our signup form here.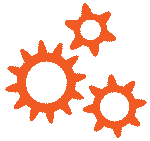 Loading...