Remember to log your volunteer hours so that you can be recognized for your time.
Level One: 50 Verified Volunteer Hours
Level Two: 100 Verified Volunteer Hours
Level Three: 200 Verified Volunteer Hours
For each level, you will receive:
a completion certificate
a non-credit course on your Continuing Studies Transcript
Apply to the VOLT Recognition program here once you have reached 50, 100 or 200 hours.
You may also be eligible for the Jade Volunteering Excellence Award.
Submit your volunteer hours below:


IMPORTANT: As a result of staff schedule changes in response to COVID-19 measures, please expect delays in the confirmation of hours process. The hours you submit will still be processed electronically but please expect increased wait times for supervisor response and hour entry. Thank you in advance for your patience.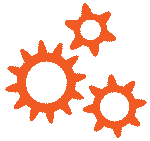 Loading...