SHOW-BY-SHOW: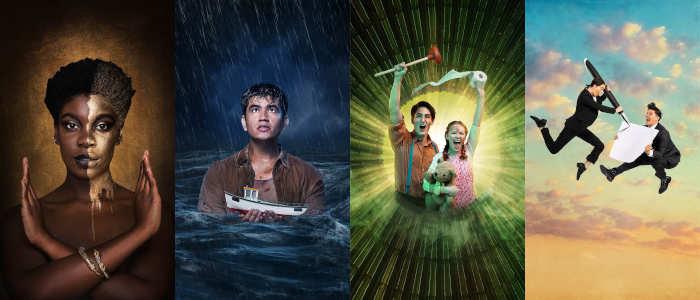 Studio 58 presents Season 54!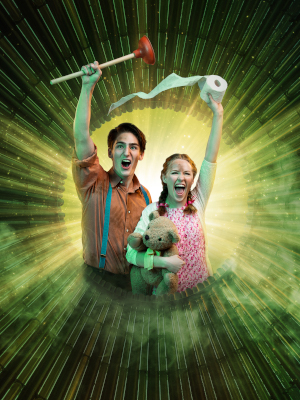 URINETOWN, THE MUSICAL
January 30 - February 16, 2020
Book and lyrics by Greg Kotis  |  Music and lyrics by Mark Hollmann  
Directed by Courtenay Dobbie
Musical Director–Diane Speirs
Choreographer–Julie Tomaino
Set and Props Design–Yvan Morissette 
Costume Design–Christopher David Gauthier 
Lighting Design–Andrew Pye

In a city gripped by a severe drought, a large corporation holds a monopoly on all toilets and citizens must pay to pee! Heroic Bobby Strong incites the masses to revolt in this Tony Award-winning musical satire about capitalist greed, environmental catastrophe, and hope.

"Musicals operate on a high emotional plain; their larger-than-life physical and vocal style vibrate in our blood, guts, and bones making for visceral theatrical experiences. Urinetown, The Musical, does this and then some. It embraces the showmanship of the art form as well as political and social agenda. It is satirical, cheeky, and self-aware in exploring themes of capitalist greed, social uprising, environmental catastrophes, love and fear, and is perhaps more relevant today than when it premiered Off-Broadway 18 years ago. I am thrilled to be back directing at Studio 58 and a part of such a dynamic artistic season."
– Courtenay Dobbie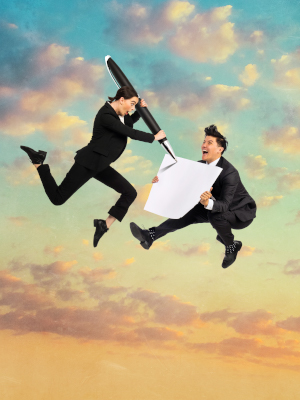 FOURPLAY: NEW WORK BY EXCITED WRITERS
In Repertory March 25–April 5, 2020
Program A:
Committee Meeting by Gaia Chernushenko | Directed by Sarah Rodgers
A Life Sentence by Jarred Stephen Meek | Directed by Amiel Gladstone
Program B:
Radium Girls by Sierra Haynes | Directed by Tetsuro Shigematsu with Susan Miyagishima
Surrender by Jessie Liang | Directed by Melissa Oei
Set design by Jennifer Stewart
Costume design by Alaia Hamer
Lighting design by Brad Trenaman

FourPlay: New Work by Excited Writers continues a Studio 58 tradition. This year marks the 13th mounting of this popular festival of one-act plays, featuring original work by Studio 58 students and recent graduates, once again under the tutelage of award-winning playwright Aaron Bushkowsky. In two exciting programs, directed by four of BC's best directors, the playwrights delve into contemporary themes with a sharp eye and fresh voice.

RISKY NIGHTS #2
February 10–16, 2020
Directed by Kayla Dunbar with Musical Supervision by Anton Lipovetsky 

Admission to Risky Nights is by donation, reservations can be made by calling 604.323.5227 (seating is limited) 


Tickets to mainstage show are on sale www.ticketstonight.ca or 1.877.840.0457
Photos by Emily Cooper.