Remember to log your volunteer hours so that you can be recognized for your time.
Level One: 50 Verified Volunteer Hours
Level Two: 100 Verified Volunteer Hours
Level Three: 200 Verified Volunteer Hours
For each level, you will receive:
a completion certificate
a non-credit course on your Continuing Studies Transcript
an exclusive invitation to the Formal Recognition Celebration (April or December)
You may also be eligible for the Jade Volunteering Excellence Award.


Submit your volunteer hours below: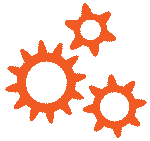 Loading...