At Langara, we believe that every individual has the right to be treated with respect and to feel safe on campus. Student Conduct and Judicial Affairs has launched the Sexual Respect Student Ambassador pilot program to to encourage conversation about consent, foster a safe space for disclosures, and provide an opportunity to learn about respecting sexual boundaries.
Become a Sexual Respect Ambassador
We are currently looking for student volunteers. Sign up as a Sexual Respect Ambassador and become an advocate for a healthier and safer campus community.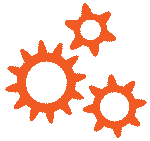 Loading...