This form is not to be used during an emergency situation or if your personal health and safety is at risk. If you require emergency assistance, please call 911. 
To report an incident on- or off-campus, please fill out the form below. Once you submit this form, it will be sent to the Office of Student Conduct & Judicial Affairs. You will be contacted directly within 72 hours to follow up with you and confirm the next steps. All information you provide (including the submission) will remain confidential.
The fields on this form are not mandatory; however, please note that if you choose to remain anonymous, we will be limited in our capacity to assist you further. Information provided on this form will be acted upon in accordance with Langara's Sexual Violence & Misconduct Policy (B3009).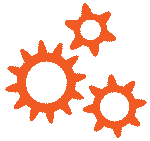 Loading...