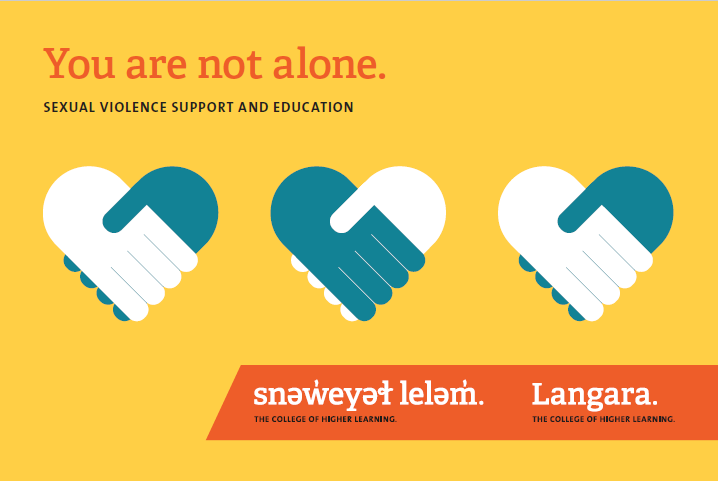 Sexual Violence Support and Education, and the supporting departments, continues to provide support to the college community affected by sexualized violence. There is powerful research to show that incidents of sexualized violence and intimate partner violence increase during disasters (including the COVID-19 pandemic). Therefore we would still like to encourage those experiencing violence to reach out to learn more about their options and available resources.
Note: Our offices are not available for face-to-face meetings at this time. We will continue to support those who have experienced violence thought alternative means of communication. 
Offices on campus are currently closed, however the Office of Student Conduct and Academic Integrity is still available to support college community members by email (studentconduct@langara.ca) phone (604.323.5867) or online. Reach out to our office if you have any questions regarding support resources, your options, or submitting a formal report.
Emails are being monitored regularly during business hours and one of our staff will respond as soon as possible.
All on- and off- campuses resources listed are also still currently operating, although many through an online format. Contact individual departments or organizations for their operating information.
Langara College has prepared information on how the College is currently operating during the COVID-19 pandemic. The following links provide helpful information for students: