Interested in applying for the UBC-Langara Aboriginal Transfer Partnership?
Attend an info session learn: 
what UBC degree programs are included in the partnership program
how to become a Langara ATP student
how to meet UBC's admission requirements
how to access one-on-one advising with academic advisors at UBC
when and how to apply to UBC
how to register for the ATP mentorship program
how to access awards available for ATP students.
Information sessions will be held on the following days:
Thursday, May 20 from 4:00 pm–5.30 pm
Thursday, June 24 from 2:00 pm–3.30 pm
Thursday, July 22 from 4:00 pm–5.30 pm
Thursday, August 19 from 2:00 pm–3.30 pm
Registration for an information session below: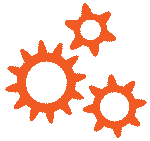 Loading...