| | |
| --- | --- |
| Date: | Oct 25, 2019 |
| Time: | 9:00 AM - 3:00 PM |
BBA in a Day: Welcome Opportunities in Business is a one-day event for high-school students that will provide a sneak-peek at life as a college student, and the opportunity to explore what it might be like to major in the field of business. On October 25, 2019 from about 9am to 3pm, Langara's School of Management will offer a full day of activities for students, featuring hands-on learning with college instructors, career advice, games, and prizes! Students will have the chance to ask questions from our business instructors and current students. They will also learn about aspects of life in college – exploring possibilities from clubs to support services.
All curious high school students are welcome to attend this free event – especially those in 11 and 12 considering post-secondary. We ask parents, guardians or sponsors to join us with their student in the afternoon for the open house. As lunch and refreshments will be served, pre-registration is required.
Langara College's School of Management is the top transfer institution to UBC and SFU. The school holds over a dozen business programs, each with a focus on applied learning. Our Commerce Diploma transfers directly to UBC Sauder Bachelor of Commerce degree program, and Langara College offers a four-year program for those who wish to complete a full BBA at the program.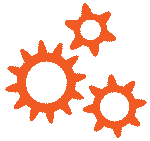 Loading...