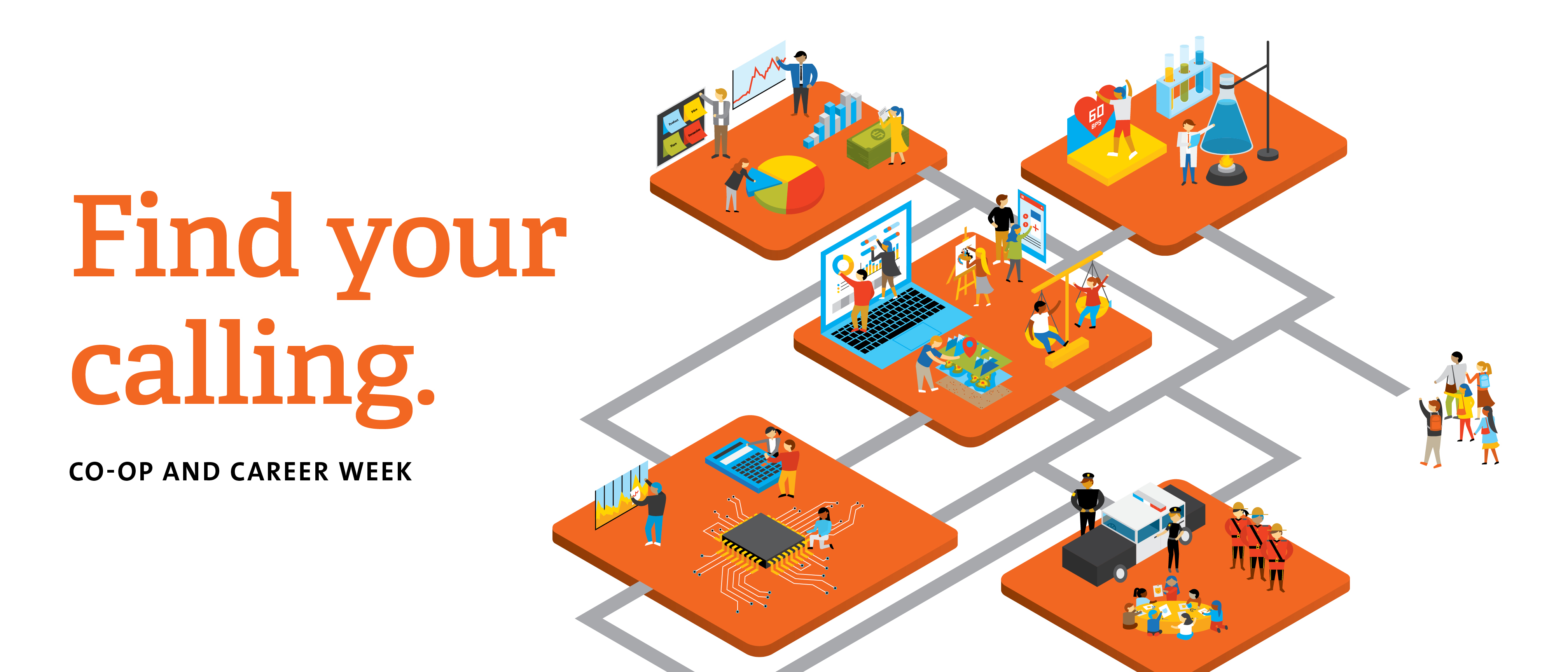 Co-op and Career Week is March 18–21, 2019. Connect to employers in your area of study and interest through networking events, employer panels, and a career fair.
CO-OP AND CAREER WEEK EVENT SCHEDULE
March 18: Human Resource Tips, Networking, & Interviewing
March 19: Careers in Business Management, Accounting, Finance, Marketing, & Project Management and the annual Career Fair
March 20: Careers in Chemistry, Physics, Biology, Bioinformatics, & Data Analytics
March 21: Careers in Arts, Media, Technology, & Innovation
GET PREPARED FOR CO-OP AND CAREER WEEK
Get ready for Co-op and Career Week by attending special workshops that will help you refine your resume, dress for success, and develop your interview skills. 
Dress for Success | Tuesday, March 12 | 12:00 pm–3:00 pm
You have the skills. Now, you need to look the part. This event will include LinedIn headshots, image consultants to help you pick the perfect interview outfit, resume prep, expert do's and don'ts, and a speed interviewing practice round. 
All students are welcome to these free events. Pick up an event schedule from C121 for more details.
#LangaraCareer