At Langara College, the Head of Library Services and Copyright Librarian fill the role of Copyright Officer. The Copyright Officer will confer Technical Authority upon positions or departments as appropriate.
Not sure where to turn? Email copyright@langara.ca
---
Darcye Lovsin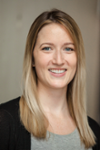 Copyright Librarian
604.323.5290
dlovsin@langara.ca
---
Briana Fraser,
Copyright Technician
604.323.5383
bfraser@langara.ca
---
Patricia Cia,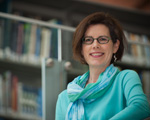 Director, Academic Innovation
604.323.5243
pcia@langara.ca
---
The information obtained from or through this website is provided as guidelines for using works for educational purposes and is not intended to constitute legal advice.
Langara's copyright website is licensed under a Creative Commons Attribution-ShareAlike 4.0 International License.Save