Langara operates one of the best Homestay programs in Canada, giving international students the chance to live with Canadian families while they complete their education and host families the unique opportunity to welcome new people and cultures into their homes.
Families who host through Langara's program also benefit from generating income from empty bedrooms in their homes. 
The program has placed more than 25,000 students over the past 30 years, enriching the lives of both students and families across the Lower Mainland.
Interested in learning more? Leave us your information and our Homestay Coordinators will be happy to get in touch. 


Please note this page is for families interested in hosting only. If you are a student looking for homestay, please visit the students' page.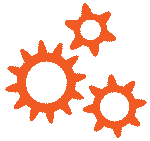 Loading...
Langara Homestay parents Deborah and Michael with their Homestay student Jaelyung.