Welcome to the Email Upgrade Project
The project is now completed. Email is a critical business tool. Langara IT condcuted a major email upgrade project to improve email functionality and stability. The goal of the project was to move all employees from their current email application (i.e. Mozilla Thunderbird, Mac Mail, Outlook/Zimbra etc.) to the latest version of Microsoft Office 365.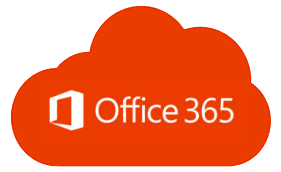 Why did we change to Office 365?
Some key benefits of Office 365 are:
Future opportunity to access to all Microsoft products under Office 365.
Improved synchronization of data
Improved calendaring
Improved email system management and reductions in resource requirements to manage email systems once a common platform is in place
Anticipated email system cost reductions within 12 months of full deployment of a common platform
Reduced complexity of network system administration including assignment and management of new account creations; thus freeing up resources to perform critical IT requested work.
Improvements to overall system performance
Continued partnership with Global Relay for email archiving, a global leader in archiving and messaging.
Future access for students to on-line office suite of products from Microsoft at a reduced price
What was the first phase of the Email Upgrade Project?
The first phase included transitioning department staff and administrators (~250 employees) to Outlook 2013, hosted by Global Relay and provided by Zimbra (the backend for email functionality). Unfortunately we faced several hurdles with Zimbra, including technical support, solutions for Mac computers and migration issues, causing us to rethink our approach to migrating the remainder of the College (~1200 employees and faculty). We are now in the implementation stage of introducing Office 365 as our new email platform. The front-end interface is the Outlook Web App 2016.
Why didn't we transition to Office 365 originally?
When the project started, this was not an option as Microsoft did not have data centers in Canada. However, they recently constructed two new Canadian data centers which adhere to provincial privacy and security standards, allowing us to source this new solution.
Project Impact
What changed?
All employees were moved to the Office 365 email system
Office 365 Outlook Web App is the front end interface
When migrated, your domain changes from langara.bc.ca to langara.ca to comply with current domain name standards.
Instead of using langara.bc.ca, Langara now uses langara.ca. This applies to individual email addresses, group or generic email addresses and Langara's website addresses.
When did the migrations take place?
| | |
| --- | --- |
| User Group | Expected Migration Time |
| Zimbra Users (Beginning with International Education) | August – September 2016 |
| Staff & Administrators (Non-Zimbra users) | October – December 2016 |
| Faculty | January – May 2017* |
*Pending equipment upgrade & user availability
Training Materials
Project contact:
Lawrence Carrington
Project Manager, Information Technology
T: 604.323.5394
E: lcarrington@langara.ca