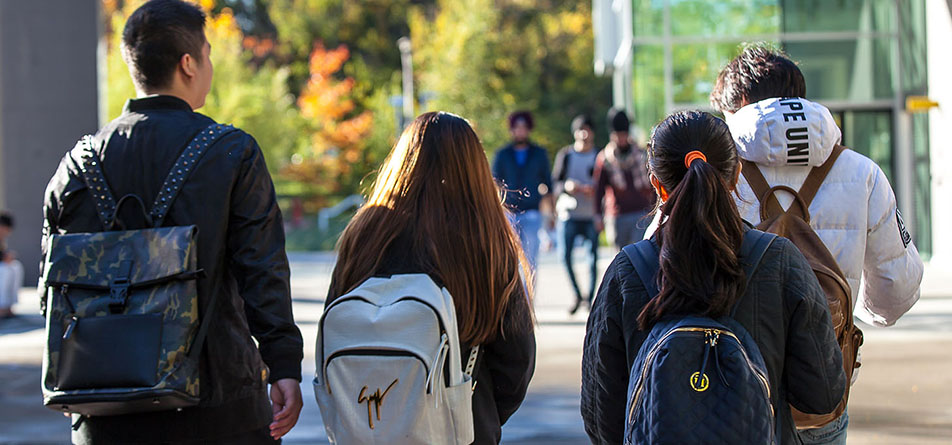 We are excited to announce that we were able to help 279 students and families start the term with the right tools. The hampers came in different shapes and sizes and included items like backpacks, office supplies, umbrellas, and gift cards to retail stores for clothing and groceries. Students were able to pick them up during the first week of classes.
We want to extend our gratitude to everyone who was involved in helping to make the first-ever back to school hamper project possible and successful.
The next hamper project to support our students will be our annual Holiday Hamper. 
Thank you for your support. It makes all the difference to our students. 
This letter is to extend my gratitude to you for your contributions and support to Langara's Back to School hamper program. For a single parent with limited resources, having a back to school hamper to help with the cost of returning to school is a huge help to my son and I. It goes far beyond the materialistic support, as it provides such comfort in knowing we are not alone. Thank you from the bottom of our hearts.
Sincerely, Emily
Thank you! To every donor and volunteer who put their time and effort into the hamper program. Your hard work and generosity are greatly appreciated during these hard times. Thanks again!
Love, Byron 
Please accept this heartfelt thanks from my son and I. Thank you for being there when needed help the most. I guarantee your kind gift will help us weather this frightening storm and into a brighter day. We wish you all the best and happiness your heart can hold.
Sincerely, Chloe. 
I am really thankful for the team for understanding my situation for the need for school supplies. During these hard circumstances, it is a great initiative taken by donors and volunteers. My parents back home are very happy and thankful for this.
Sincerely, Anmol 
Ey Swayel (Good Day) 
I wanted to raise my hands in thanks to the organizers and contributors to the Langara Hamper give away. 
The support provided by being selected for a hamper brings indescribable gratefulness. I am truly honoured to be part of a college that supports students in need. I am a single mother of a 5-year-old girl, this couldn't come at a better time for us with everything going on in our lives including COVID…it has been difficult but also an incredible journey of growth we have been on together. 
Continuing my education has always been my dream, but it is hard and embarrassing to need and ask for help. I am thankful to Langara and the contributors who have provided the kind space and opportunity for students' needs that include their family's. I feel so lifted by this and deeply humbled and appreciative of the people out there who have the big hearts like you to put something like this together. 
In good heart, Brittany