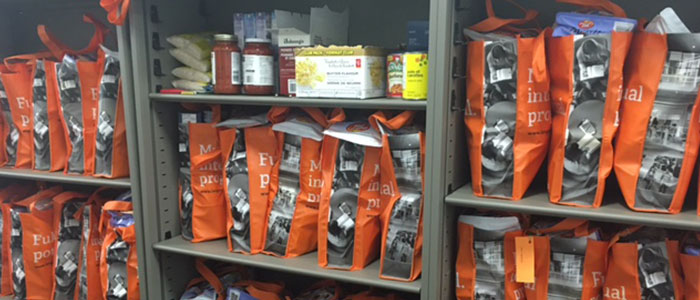 Addressing food insecurity at Langara
Food is a basic necessity, yet many Langara students are going without. As tuition and living costs rise, many students are struggling to make ends meet - prioritizing their tuition fees over food. Food insecurity affects our most vulnerable students. 
A recent cross-Canada study found 38% of the students surveyed experienced food insecurity. 68% of students prioritized tuition over food and other essentials. One in four had skipped a meal and 1 in 10 had gone a whole day without food due to limited finances. 16.8% reported accessing food banks when money was tight. 
A partnership between the Langara College Foundation, Financial Aid, Langara Students' Union, and the Office for Student Engagement, the Langara Community Cupboard will address the issue of food insecurity by establishing an on-campus food bank program. Your donation will help us build a program that will provide emergency food packages and other essential items to students in need. 
Help us keep the Community Cupboard stocked throughout the year and: 
Donate by cheque or cash using the donation form
Sign up for monthly payroll deductions
Donate products in-kind 
Become a volunteer and help manage the Community Cupboard