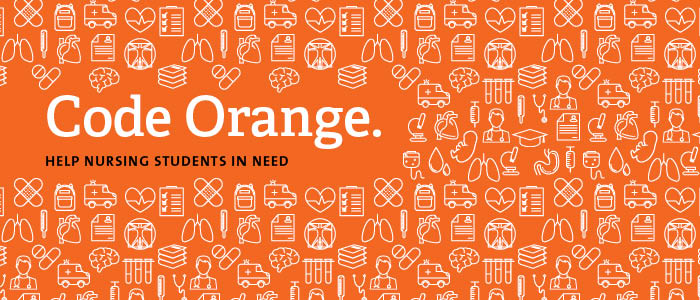 Help our nursing students help others
Nurses touch people's lives everyday. It takes a special kind of person to dedicate their lives to helping others but the path to becoming a nurse is not always an easy one.
Our nursing students are passionate and driven, balancing a demanding academic schedule with practicums, and volunteer opportunities. The demands of the program make it difficult for them to hold part-time jobs outside of school causing many to face financial burden and stress. Our statistics indicates that more nursing students apply for financial aid than any other single program at Langara. They need your help to succeed. 
The need for nurses continues to grow as B.C.'s population continues to grow and age. Langara's Nursing program has educated over 5,000 nurses since 1971. Our alumni are now working in surgical wards, emergency rooms, maternity wards, pediatric wards, operating theatres, community, mental health, and rehabilitation facilities. Langara nurses play an important part in B.C.'s and Canadian healthcare systems.
Help nursing in B.C. by supporting Code Orange, an annual fundraising campaign to support student nurses in financial need. Our goal is to raise $25,000 for nursing student bursaries.
Help us achieve our goal: 
Help cure student need and donate to Code Orange. Every dollar counts.