2020 Giving by the Numbers
Over $270,000 (after matching) raised by our employee community (current employees, retirees, board and advisory committee members) to support student success and college initiatives
22% of current employees give to the College
2020 Fundraising Highlights
As a community we achieved a lot in 2020, here are a few highlights: 
SOS in 2020 raised over $57,108.90 (before matching, including $10,394 at the Silent Auction which was rescheduled and took place in October)
In 2020, the Community Cupboard provided over 2,200 bags or the equivalence of 46,000 meals for students.
$193,000 was raised in emergency funding since March
22% of all Langara employees donate to the College
Langara employees and retirees created 13 new awards including one endowed award
See our 2020 report here. 
Learn more about employee giving at Langara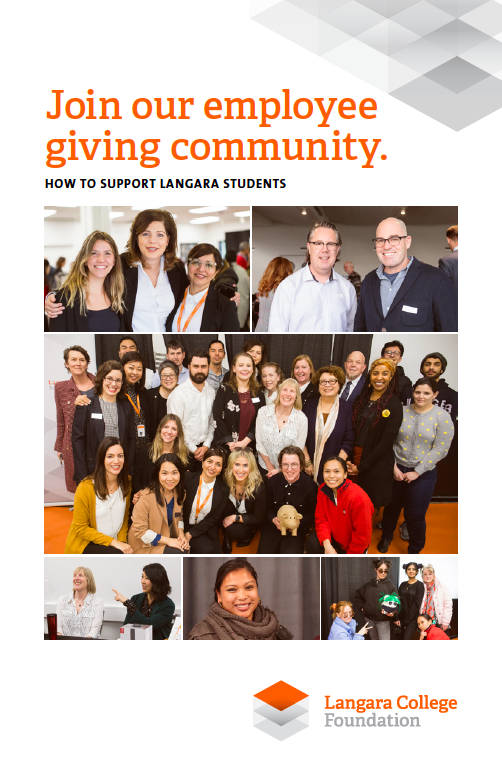 Learn more about the impact of employee giving.