Recreation Classes with Friends in the Park:

My friends and I are taking the time to exercise together (while 6 feet apart) in the local park. We partake in online High-Intensity Interval Training (HIIT), and yoga classes together. We've also been getting very creative with our virtual gatherings! We've been having online craft nights, game nights and themed parties all through our computers. I think I'm seeing more of my friends virtually than I have in person in a long time! 
- Karlee, 2020 Rec Leadership Diploma Graduate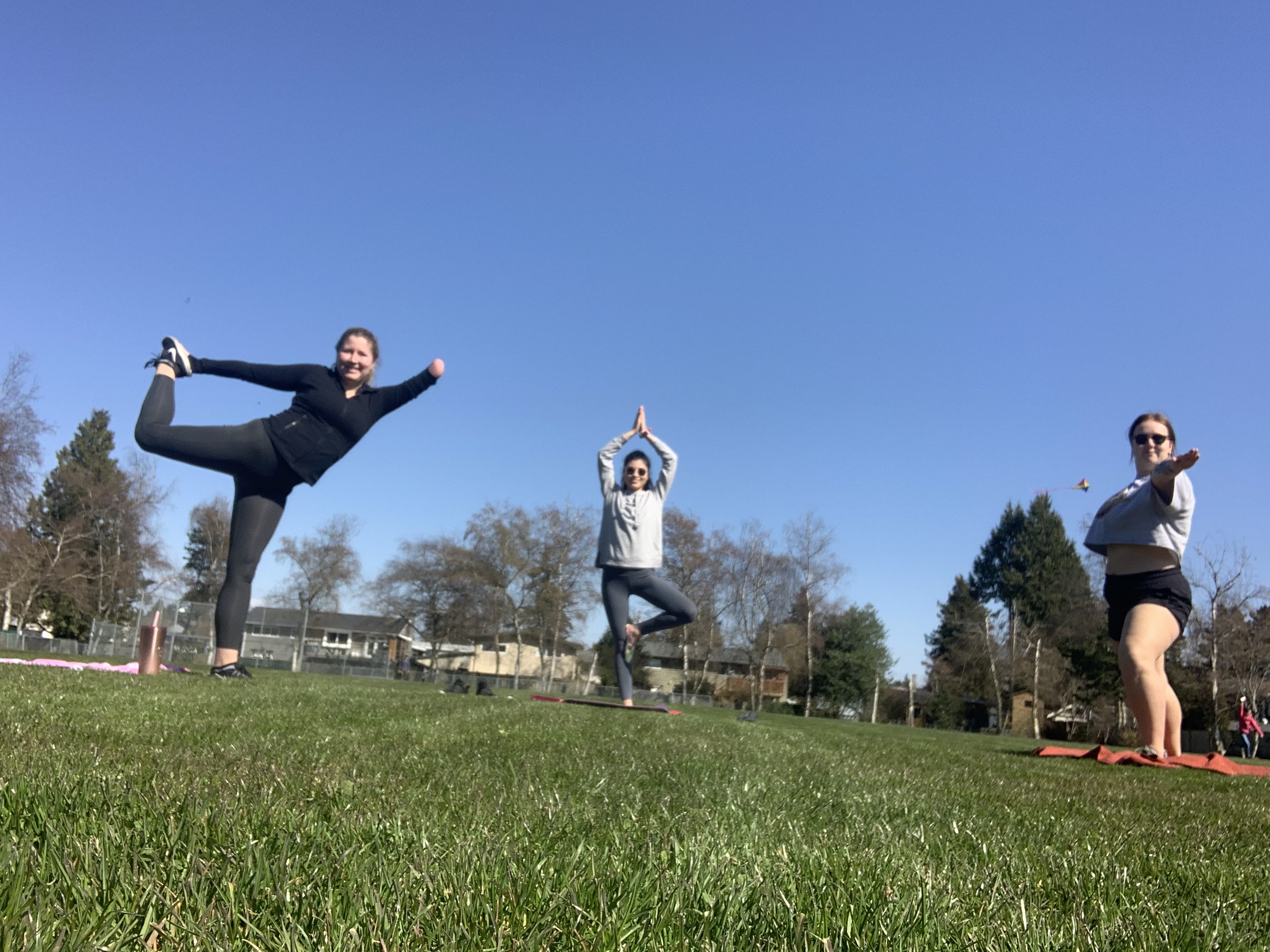 Online Classes
Prior to the COVID19 shutdown, Rec Studies Instructional Assistant Emma Courtney was teaching yoga weekly on campus to students, staff and faculty. Emma is now offering classes online through her Facebook Page: Yoga with Emma. Join her on Mondays, Wednesdays, and Fridays at 8am to start your day in community and in movement.  
Here at Langara, our Faculty have been prioritizing their wellbeing through recreation – even in online courses! Here's an example with Paramita Banerjee in the Faculty of Nursing, leading by example in her online course to show students the importance of maintaining their physical, mental and emotional wellbeing through recreation (in this case, yoga and improvised weight training) as we live, work and study from home.