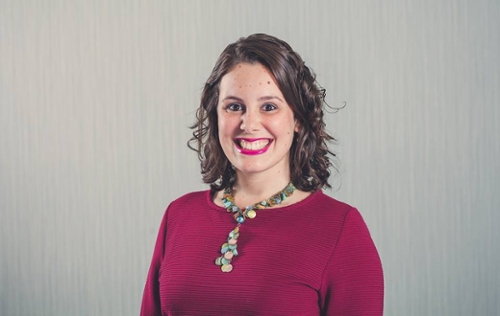 You work for the Faculty of Management as Development Officer, can you describe your role?
My role is about raising the profile of the Faculty of Management in the business community. We want to show how amazing our students and alumni are. It's a combination of developing alumni engagement activities, building partnerships with different organizations, and fundraising to increase the opportunities to students and alumni.
As a PDD student, you arrived in Canada with prior work experience and a degree. How did completing the PDD diploma help you in Canada and with your career here?
Coming to Canada as a student was an excellent way to learn more about the Canadian culture and the job market. As a Langara student, I had multiple opportunities to volunteer, connect with my instructors, build my network, and enjoy the benefits of being a student. The program and these experiences outside the classroom opened my eyes to what my career could look like, encouraged me to pursue more, and to say yes to everything that could contribute. I worked as a SWAP student in the College Advancement department for over a year, did my work placement there with Alumni & Community Engagement, and continued on for 2 years as an Alumni Relations Officer. All this combined with my previous work experience contributed to my current role and career.
What are the top 3 tips you would give to our current LSM students?
Take advantage of what you have as a student, get to know your instructors, use the office hours, volunteer, join the student clubs, network. We know that these are not the conditions you expected to be studying at, but I'm certain you'll come out more prepared for the future.
How do you stay positive and motivated during this difficult time?
Seeing how much Langara and BC have come together around this is amazing, it makes me happy to have chosen this place to live, study, and work. On a personal note, I focus on my family, friends, health, and work.
What is your favorite activity or hobby outside of Langara?
Summer is by far my favourite time of the year, so I went a lot to the beach, lakes, and (light) hikes. Now that fall is here, I'll spend my time watching movies and riding my new bike.