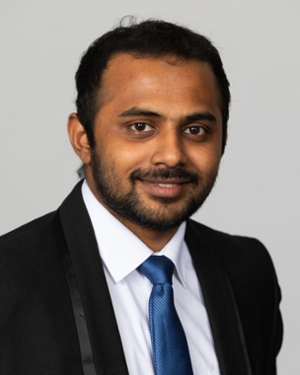 Why did you choose to study PDD Business Administration?
In India, I worked for 6 years for various IT companies. My managers have always regarded me as a prospective event manager. I had intentions to start my own business as well. So I was looking for a course that teaches me a mix of operations, marketing and strategy. That's how I landed in Langara's PDD BA course.
Have you found work in the area that you studied?
Yes. I found work in the area of my study. Currently, I am working for 3tierlogic inc. as the Strategic Services Expert.
Did you find your work to be what you anticipated?
Of course. This was the work i anticipated. In fact, I have more responsibilities than I thought. We did a business strategy simulation project in my 4th term and this work almost resembles that.
What was one of your best memories from Langara?
Getting awarded with three scholarship awards for my volunteering activities, academics and involvement with the Langara community is something I will cherish forever.
What do you do to stay positive and motivated during COVID?
I keep reminding myself of the intention of coming to Canada. I ensure that I don't deviate from that goal. In fact, when the lockdown began, I was taking my final semester classes. The classes were suddenly changed online; I didn't have time to tell bye to my friends at college; my mom passed away in India, and I couldn't attend her funeral in India as travel was banned; the full-time job I applied for was put on hold and many places stopped accepting applications. With all of these, I had to complete all my projects in the very next week and be ready for exams in two weeks from that date. I kept reminding myself about my goal. I wanted to do it for myself and my mom. I put together all these frustrations into positive work by means of these goals and Somehow completed my classes. I stayed positive and reached out to my connections whom I networked earlier. I got a response and landed in this job. That was how my goals helped me stay positive and motivated and helped me land in this job within a month after my studies during COVID.