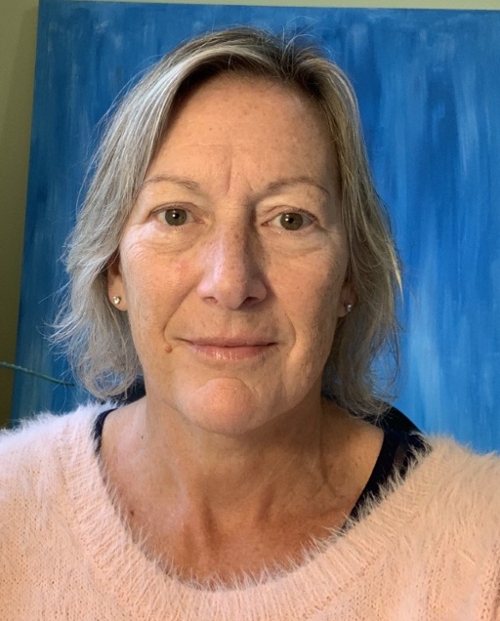 Lucinda is a master teacher, lifelong learner and active learning practitioner who teaches through engagement, iterative practical experience and growth-oriented feedback. Lucinda has 20+ years of professional experience in usability design and production for business communication, educational technology, web development, software and gaming. On the personal side, she's sporty, outdoorsy and hilarious.

Covid-19 has vastly impacted everyone today. What have you and your work environment done to cope with an online environment?
I practice accepting and adapting. I've also deepened my understanding of best practices for online teaching, and how to make assessments accurate and realistic. I've also used it as an excuse to find some cool tools, and use lots of online resources.
If you were to give a student one or two pointers to help them through this time, what would they be?
Be patient. Do what you can, ask for help, and safely connect to other people as much as possible
Get creative. Look to social media for ideas to keep yourself motivated, connected and entertained during this unprecedented time.

How do you stay positive and motivated?
I focus on what's good in my life, and the good I see in others. I take care of my mental and physical health: exercise, vitamin D, managing my time so I have time to play, and I get outside a lot. I see teaching as being in service, so I'm always motivated to support students succeeding. I pay attention to simple details: a pretty flower, a nice comment, a small victory. They add up and create a lot of happiness for me.

What was your favourite space on campus?
I have two: my office, because it's surrounded by trees and faces the courtyard so I can hear students socializing and the daycare kids playing.
Other favourite space: EdTech/TCDC office because it's comfortable and full of creative people who're passionate about creating engaging, successful educational opportunities.