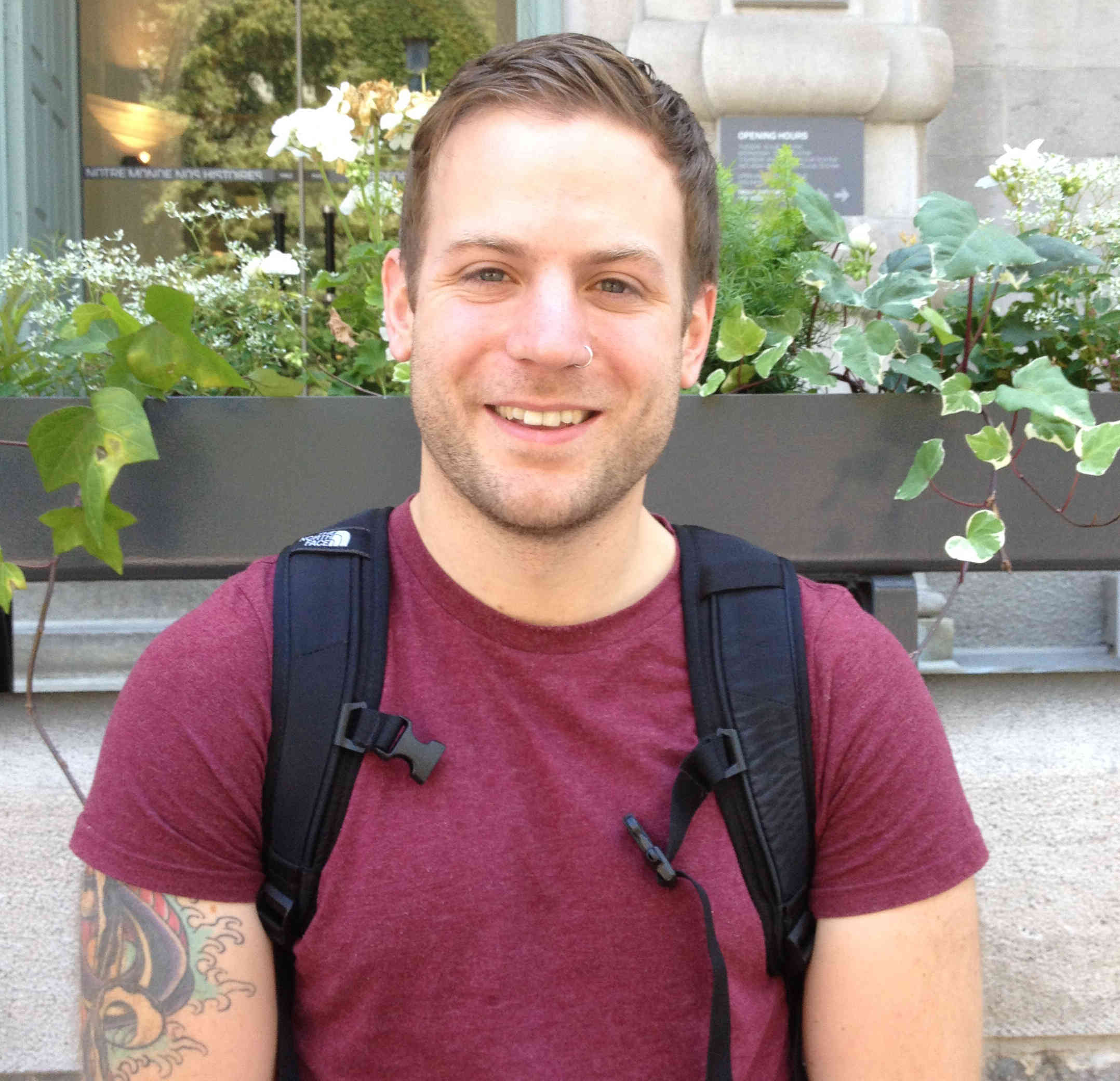 "Langara's English program was a perfect fit for me. The small classes, varied courses, and committed teachers all made for an energizing educational experience. The passion evident in the faculty, both for the course materials and for bringing out something genuine and original in the students' work, is definitely infectious. During my years at Langara I began to see my writing published for the first time, in the school's magazine W49 as well as other Vancouver publications, and I am a working and paid writer today. I owe a lot of this to the perspective, information, and motivation that came from Langara's English program."
"I love English and I love Langara. The best part about the Langara English department is how I always walked away having learned more than I assumed the classes could offer. The professors are passionate about the material, making the lectures engaging and fun, and they somehow always have the time to discuss your essays and projects. I never felt like a number in a crowded room at Langara, and the English department's offerings taught me things I will continue to use in my academic career and possibly forever. I found my favorite deceased author in an English class. I read sci-fi in an English class. I discussed grammar with real people in an English class. Like my professors, English is my passion, and Langara's English department amplified that passion while expanding my knowledge of English Literature and the English language."
"I was in an English class at Langara a few years ago. I am now working as a grade 7 teacher and am teaching my class to write clear and properly formed paragraphs. I often thought of you, throughout the rest of my degree, and how much you taught me about writing a good essay. Now as I'm teaching others to write clearly, I'm thinking of you again. With my students, I see how important it is to give them good, clear instruction and then to give them lots of writing assignments and loads of feedback. As I spend hours reading and commenting on their work, I am appreciative all over again for the many hours you must spend marking your students' papers.
I dropped out of university the first time round at age 19, in large part, I now realize with hind-sight, because I didn't know how to write a proper paper. I found term papers in my first year so daunting. They caused me terrible anxiety, to the point that I left school and stayed away until I was 28. I am so glad I found my way to your class in '09 at Langara. You helped me to become an effective writer and I went on to finish university with a great deal of confidence in my abilities to express my thoughts through essay form.
I now tell everyone I know who is heading off to university to take an English writing course in their first semester and to find themselves a really great teacher. I think having good writing skills is so essential to success at university and I'm so grateful that you helped me to nurture those skills. You helped me overcome the 'hurdle' of writing a paper which helped me finally get my degree at age 31. I got a teaching job right out of university and am so happy in my job. You helped me tremendously to get to where I am today and I am so very grateful to you for that. Thank you so much for helping me and so many other students. You have made an enormous positive impression on my life. I won't ever be able to repay you, but I promise to pay it forward to my students for many years to come."