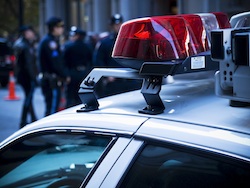 Langara College's Criminal Justice Program prepares students for a variety of careers with public and private agencies in the field of law enforcement. The two-year program is designed for those seeking an entry-level job in the field, not for those already working in law enforcement. It is designed to be taken full-time, but may be taken part-time with departmental permission.
For more information about the two-year Criminal Justice diploma and the BBA transfer option please visit our
Criminal Justice Program
page.