Update: Langara College is not currently accepting any in person event requests at this time. Use of spaces for any excepted educational activities continue to require individual assessment and time to implement protocols based upon those assessments. If your department is planning a virtual event, please still fill out the form below so that we can best support you. For questions about on-campus events, please email facilities@langara.ca.
Are you planning an event at Langara? Please fill out this form no later than three weeks prior to your event so that we can assist you the best way we can. Before filling out this form, please ensure that you have read and fully understand the Terms and Conditions. 
NOTE: Before making your request, remember to check if your venue is available. Visit the event planning guide to check individual event venue calendars. To book a classroom or meeting room, use the online booking calendar through MyLangara. If you are not a Langara employee, but wish to rent Langara's facilities, please visit the Facilities Rentals page for more information.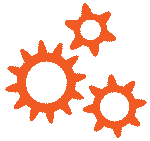 Loading...