Certification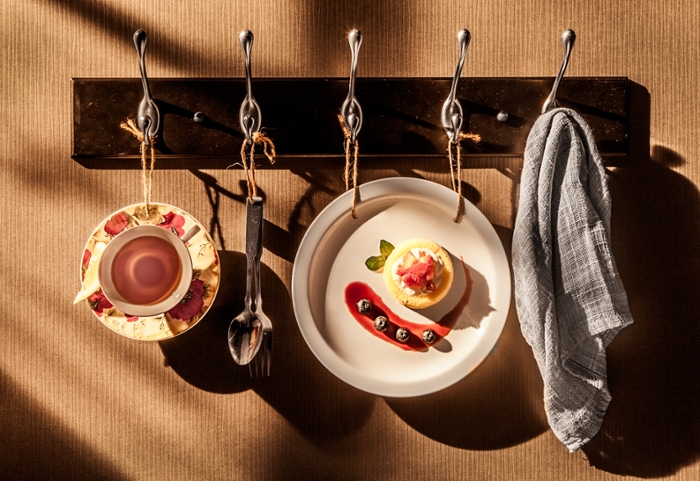 Photo by Martin Szabo (alum)
For certification, students must successfully complete nineteen courses, comprising of ten required courses and nine electives (see below). For students who began the program prior to 2013, the requirement remains sixteen courses.For students that began the program between 2013 and 2017 the requirement is 18 courses. Upon completion, students must then contact Program Coordinator Jim Balderston to schedule a meeting to discuss the final stage of certification, which is the submission of a printed portfolio of photographs, indicative of the student's chosen photographic genre (wedding, street, advertising, fine art, etc). Students then have up to two years to complete the portfolio, during which time they have access to facilities and equipment (on-campus only), guidance from the coordinator, as well as Alumni privileges, meaning they can take our program courses for free.
Students entering basic level courses in this program do not need any previous training or experience in photography. Students must have their own DSLR camera or 35 mm film camera and a sturdy tripod. An assortment of lenses is not necessary but is an advantage.
Students with previous training or experience may challenge courses at the discretion of the Program Coordinator (approval through a portfolio showing is required). Students who successfully challenge some of the required courses must still complete19 courses in total.
Langara's facilities include: three fully-equipped studios, three well-equipped Mac labs, two Hasselblad H3D medium format cameras, and several professional Epson printers, fully-equipped black and white darkrooms, a large wet processing area, and a print finishing and mounting room.
Mirrorless Cameras
We will always try to provide reasonable technical support with any camera in class, it is essential that you have a good working knowledge of your camera.  As well, some cameras, such as mirrorless cameras don't provide all of the features found on most Canon or Nikon DSLRs.  We recommend that you have a DSLR camera to take full advantage of all of the techniques that are taught in the Langara Certificate Program.  
Certificate Requirements
To qualify for certification, students must complete a minimum of nineteen courses of training. Allow yourself a minimum of two to two-and-a-half years to complete this program. There is no maximum amount of time to complete this program. When students have completed 19 courses (ten required and nine elective), and compiled a successful portfolio of photographs, they receive certification. 
Required Courses (total of 360 hours)
Basic Digital Photography (36 hours)

Basic Digital Workflow (36 hours)

Photographic Art History (36 hours)

Digital Intermediate Photography (36 hours)

Practical Lighting (36 hours)

Composition & Design (36 hours)

Advanced Studio Lighting (36 hours)

Business Practices (36 hours)

Business Management (36 hours)

Photography Assistant Level:1 (36 hours)

Graduation Project (no class time)
 Elective Courses (mimimum of 312 hours)
          Group 1
Food & Beverage Photography (36 hours)

Photoshop – Level 1 (36 hours)
Advanced Black-and-White Photography (film) (36 hours)
Practical Darkroom (36 hours)
Landscape Photography (36 hours)
Small Strobes, Big Light (36 hours)
Abstract Photography (36 hours)
Basic People Photography (36 hours)
Travel Photography (36 hours)
Fine Art Photography (36 hours)
          Group 2  
Sports & Action Photography (36 hours)
Fashion Photography (36 hours)
Wedding Photography (36 hours)
Photojournalism (36 hours)
The Photographic Portrait (36 hour)
Product & Still Life Photography (36 hours)
Digital Printing (36 hours)
Street Photography (36 hours)
Photoshop Level 2 (36 hours)
Abstract Photography (36 hours)

Group 3
Architectural Photography (36 hours)
Production for Photography (36 hours)
Close Up Photography (36 hours)
Photoshop Level 3 (36 hours)
Basic Darkroom (film) (36 hours)
Long Exposure Photography (36 hours)