Program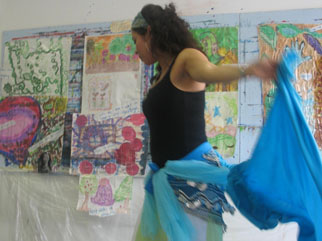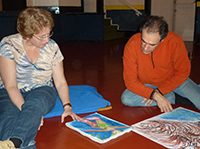 Langara College's Expressive Arts Therapy Program has been designed to ensure that students are fully prepared to enter the industry with comprehensive training and professional experience. Each of our certificate programs are taught by experts in their fields with extensive knowledge and experience in a wide range of professional environments.
   Program Structure and Schedule:
The program runs from Sept to June, over a period of two years.
500 in class hours; 300 on-site practicum hours (accredited courses for an overall 80 CEUs).
In each semester there are two courses that are running concurrently.
For first-year students, courses are held weekly on Wednesday evenings and Saturdays; including one intensive weekend.
For second-year students, courses are held weekly on Thursday evenings and Sundays; including one intensive weekend.
Evening classes are from 17:30 to 21:30; and weekend classes are from 10:00 to 15:00.
Practicum schedule is defined in accordance with participants' timetables as well as the requirements of the practicum sites. The onsite practicum begins in the second year.
Certification:
In order to receive an Expressive Arts Therapy Langara's Certificate students must complete:
All courses with satisfactory evaluation.
Studio work: Students get about 80hrs of art-based assignments - creative writing, masks making, playwriting and paintings - from the instructors between classes.
Individual therapy requirements: An overall of 45 hours of individual therapy with an Expressive Arts Therapist.
Note: Students must complete all the requirements within three years for the certification.