Meet Langara's top Post Degree Diploma students by attending the Morning Mingle!
This networking event is held the second month of every semester and is aimed at connecting employers with our Post Degree Diploma students. Our students have a large variety of skills and experience levels, and are looking for paid work experience to satisfy their program requirements.
Employers have the opportunity to hire students on a paid temporary three to four month basis. If the work term goes well, employers can offer the new graduates on-going employment.
Students are available from a variety of two year Post Degree Diploma programs:
Accounting
Applied Planning
Business Management
Data Analytics
Marketing Management
Web and Mobile App Design and Development
Upcoming Morning Mingles
The next Morning Mingle is scheduled for:
Thursday, February 27, 2020 from 9:00 am–11:00 am
RSVP for a spot at the Morning Mingle: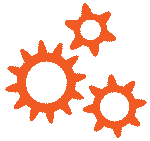 Loading...