Launch your global career! Work abroad in Fall 2019 or Spring 2020.
The India Connect Scholarship Program is a partnership between Langara College, Optimus Information Inc. and the Asia Pacific Foundation. This program will fund the opportunity for two students each term in Fall 2019 and Spring 2020 to complete a work term experience at Optimus Information Inc. in New Delhi, India. The program is designed to introduce students to India's rapidly growing and tech-savvy economy. This opportunity is open to students in the co-op programs for Business,  Marketing, and Computer Science, as well as PDD Business and Marketing students. Non co-op students in Business, Marketing, and Computer Science may also apply. For full eligibility details and to download the application form, visit the how to apply page.
The application deadlines for the India Connect program June 12, 2019 for the Fall 2019 work term and October 15, 2019 for the Spring 2020 work term.

If you are interested in the India Connect program, subscribe to the newsletter, attend an information session, or email coop@langara.ca for more information.
Information Sessions
Monday, April 1 | 12:30 pm–1:30 pm | Room A237 | Register
Thursday, May 9 | 1:30 pm–2:30 pm | Room A367 | Register
Tuesday, May 28 | 12:30 pm–1:30 pm | Room A367 | Register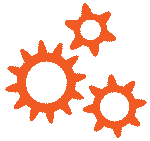 Loading...
Lucy Morrow, business co-op student and Willy Sin, computer science co-op student completed their India Connect work placements in Spring 2018.