2017 campaign ends successfully with $33,672 raised through employee donations and special events! The Langara United Way Committee thanks everyone who participated.
Langara raises $2,000 at United Way Plane Pull 
June 25, 2017
On a bright and sunny Sunday morning, employees and friends of Langara arrived at the UPS headquarters for the 2017 UPS United Way Plane Pull. The event seeks to raise funds for the United Way of Lower Mainland (UWLM) by challenging organizations to create teams to fundraise for UWLM for an opportunity to pull a plane. This year, Langara raised nearly $1,500 for the UWLM. The plane was pulled across the finish line in 21 seconds.
Continuing Studies Registered Massage Therapy students were also on hand to deliver massages to sore muscles. Through their efforts, a further $480 was raised totalling just over $2,000 raised by Langara College. Congratulations everyone for your success!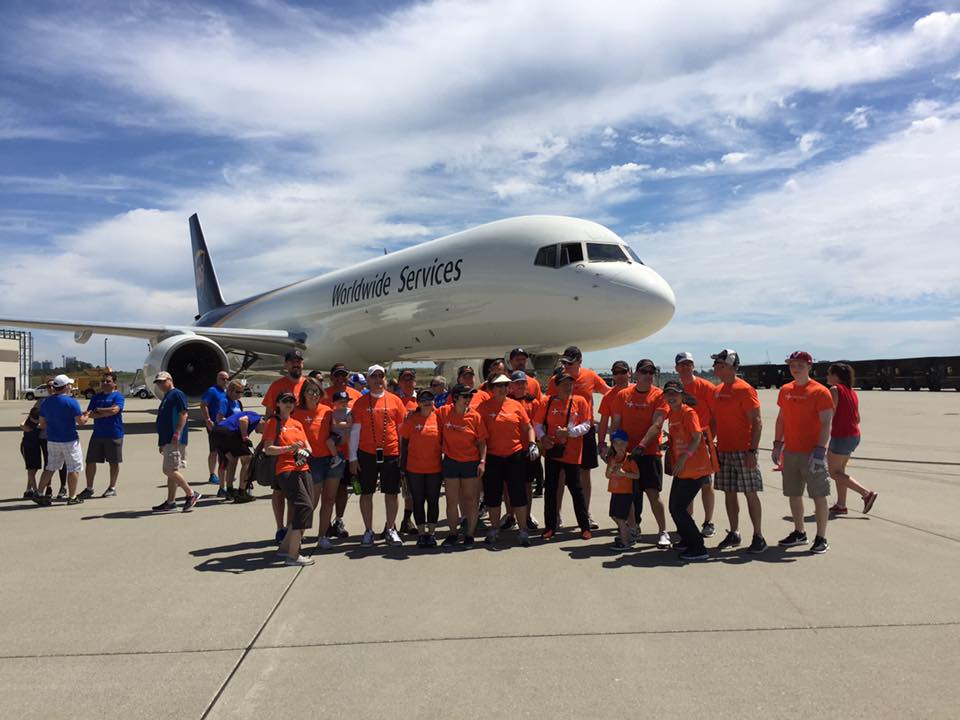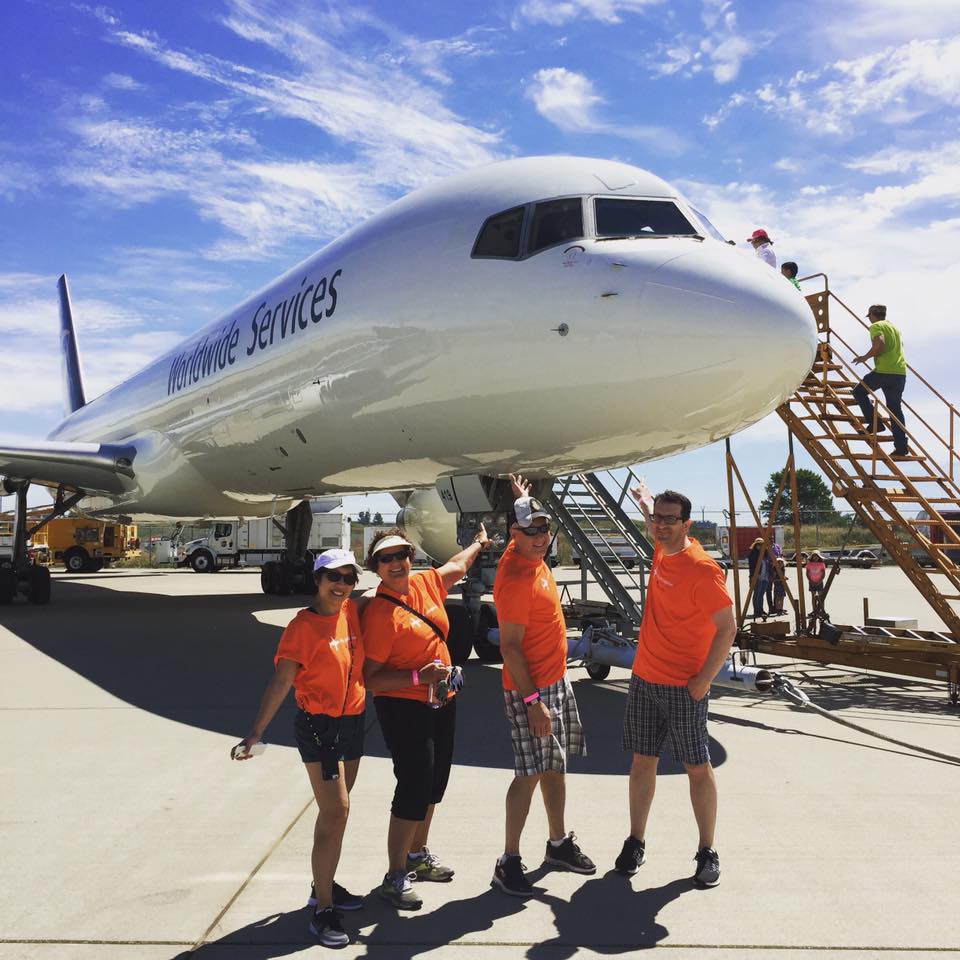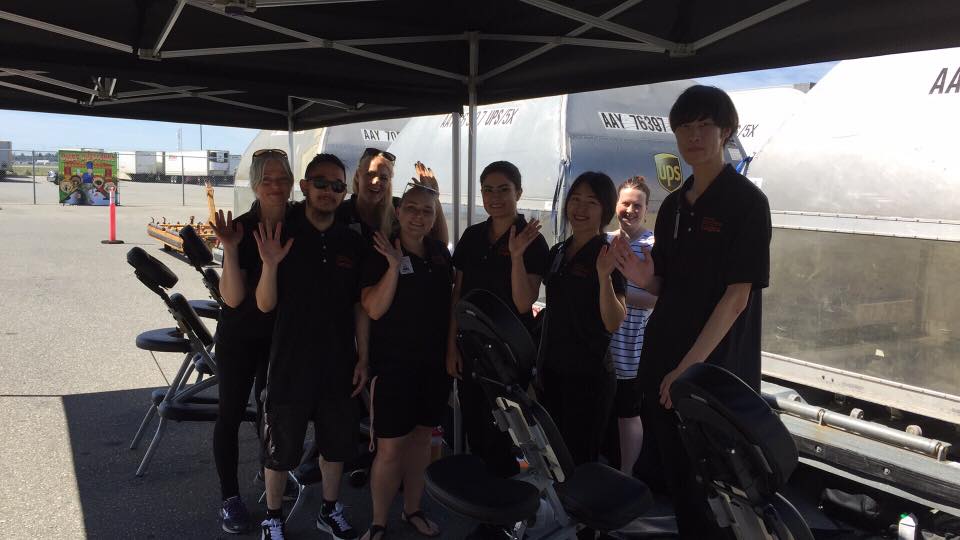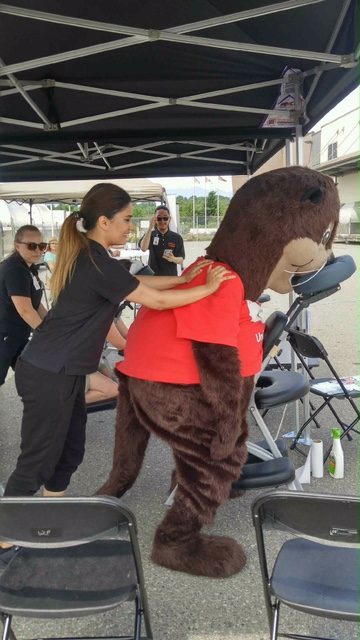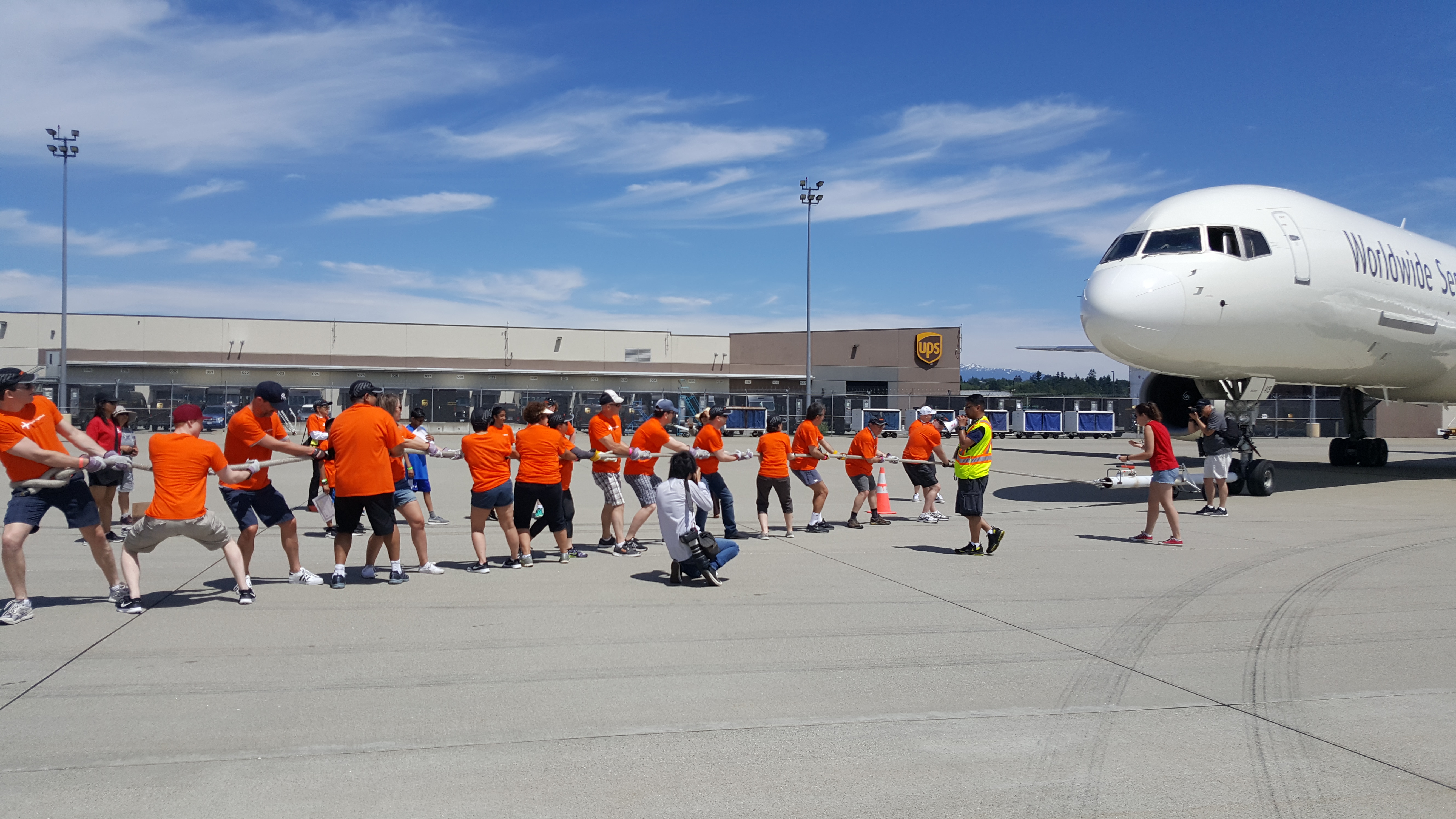 ---
Langara raises nearly $800 for United Way
June 22, 2017
The United Way Committee would like to thank everyone for your help and support today. Thanks to you, we raised $768.15 in our annual summer barbecue. The barbecue, which takes place on campus, invites students and employees to purchase a smokie combo and relax picnic-style on the front lawn by the bookstore. Look forward to more United Way events this fall.
Langara United Way Committee