Are you interested in sustainability? Do you have a great green initiatives project you'd like to showcase? Are you interested in networking with professionals in the sustainability field and other likeminded individuals?We are currently seeking submissions from students to showcase their completed sustainability projects and initiatives by presenting in our first-ever Green Bridges Conference. It will be a great opportunity to share your ideas with a wider audience!
The Green Bridges Conference is organized by Langara's Sustainability Student Ambassadors. The event aims to connect companies and students to talk about work in sustainability and green initiative projects.The virtual conference will be held some time between May 17th to 21st, and the students will have the opportunity to showcase their projects, get feedback, network, and connect with possible employers.
Vancity, Abeego, Architek, Green Sky Consulting, Horizon Eco Builders, BCSEA and Axine Water Technologies are some of the companies that have already confirmed their participation. They will show how sustainability is applied in their organization, sharing their success stories and challenges to become a more sustainable institution. The conference will be open to Langara students, Langara departments, and representatives from other educational institutions.
Submission Criteria
You must be a current Langara student to participate.
Presentations will be online, and should be no longer than 20min in duration, including Q&A if offered.
Ensure you have working equipment with adequate WiFi (i.e. microphone, computer).
Deadline to submit is Friday, April 23, 2021.
Fill out the submission form below if you are interested in being part of the conference. Questions? Email Brunna at bpimenta@langara.ca.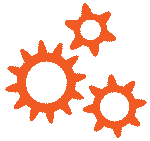 Loading...