Langara College honours employees who consistently demonstrate excellence through their contributions to the College community, both internally and externally. Their achievements exceed the performance expectations associated with their duties at the College. They exemplify the vision, mission, values, and goals of Langara, serving to enhance the College's reputation.
Each year, Langara College recognizes excellence in four categories (Scholarly category added as of 2017-2018):
Leadership Excellence - honours an employee who has made an outstanding contribution in a learning leadership role to the internal and/or external College community
Scholarly Excellence - honours an employee who has made an important contribution to research and scholarly activity through their work at the College. 
Service Excellence - honours a non-teaching employee who, as a partner in the learning process, has made an exceptional contribution to the internal and/or external College community
Teaching Excellence - honours an employee who has exhibited consistent commitment to student success and teaching, and has had a significant impact on the academic and personal growth of students
---
The Office of the President would like to congratulate the Recognition and Achievement Award recipients who were announced at the 2018 Employee Recognition Event on Thursday, April 19. Click here to view a list of past Recognition and Achievement Award recipients.
Leadership Excellence
Awarded to Kathy Hanson for her outstanding commitment to the Biology community at Langara College. Some of Kathy's notable contributions include organizing and supervising the annual Field School to Bamfield Marine Research Station, utilizing her creativity in developing meaningful laboratory exercises and building a strong and effective laboratory team. Kathy leads by example and is always professional and available to both students and colleagues. She is a dedicated, effective and extremely supportive leader who inspires teamwork while building successful working relationships.
Scholarly Excellence
Awarded to John Russell. John is recognized for his extensive collection of publications and presentations shared within the College and around the world on topics such as ethics, philosophy of sport, biomedical ethics, research ethics and philosophy of law.  Within the College, John brings his commitment and leadership to the Langara College Research Ethics Board and generously volunteers his time to student focused projects. He graciously serves in the role of advocate for, educator of, and friend to, all those in the Langara Community who aim to extend the limits of knowledge.
Service Excellence
Awarded to Brian McGibney. Brian is knowledgeable and unbiased when it comes to helping students bring their ideas to life. He plays an essential role in students acquiring the skills and confidence to become artists. Brian's contributions also extend beyond the classroom. He has participated in various committees, and serves as a CUPE Shop Steward and Elected Member with the Board of Governors. He is consistently helpful to everyone who seeks his advice, which has made him indispensable to the Fine Arts Department and the College community.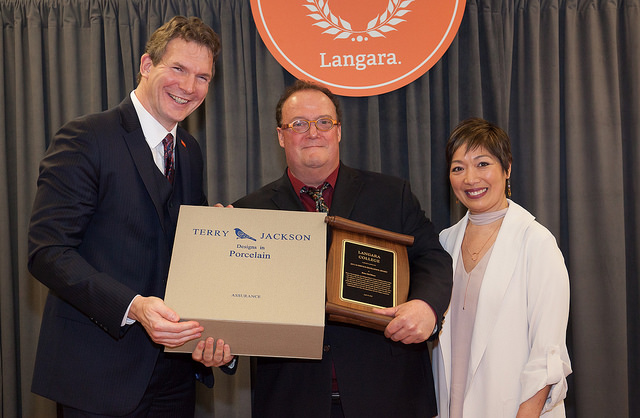 Teaching Excellence
Awarded to Stephanie Koonar. Stephanie is a true champion of the student experience at Langara, as she is always looking for innovative ways to tie classroom learning into the real world. She developed and launched the Industry Partnership Program in 2010, which created mentorship and employment opportunities for students.  Stephanie also spearheaded the Think Partnership campaign in which students solve business problems through course projects in the community. Her tireless enthusiasm, energy and commitment to her students is admirable. She is a great source of inspiration to those around her.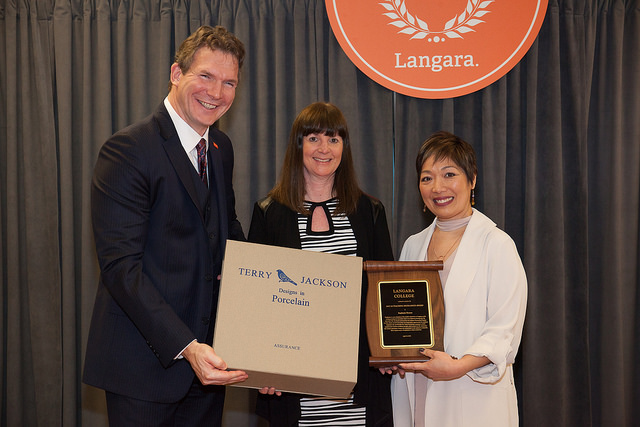 ---
Visit the HR Recognition and Achievements site to learn more about the awards and nomination process.