---
Applied Research Day is returning to Langara on Wednesday, March 31!
This year's event will be held via Zoom and will showcase seven exciting faculty and student projects. It is a wonderful opportunity for our community to learn about Langara's research work.
The event will be held in a linear presentation format and attendees will have the opportunity for live interaction with our presenters, which will include student researchers. The schedule of presenters is as follows:
1:00–1:10

 | Opening Remarks

 

1:10–1:20

 | 

Feral Hops of BC: Ji Yong Yang (Instructor, Biology)

1:20–1:30 

| 

Canadian Hops Data: 

Sam Quinlan (

Founder, Harvesters of Organic 

Hops

)

 

1:30–1:40 

| 

Attitudes 

T

owards All-Gender 

Washrooms

: 

Mono Brown

 (Instructor, English)

1:40–1:50 

| 

Investigating the Chaga Mushroom: 

Garyen

 Chong

 (Instructor, Biology)

1:50–2:00 

| 

Open Art Histories: 

Alena Buis 

(

Instructor, 

Art History & Religious Studies)

2:00–2:10 

| 

Cannabis as a 

Potential 

Pharmaceutical

: 

Natalia 

Sannikova

 (

Research & Development Manager and Senior Formulation Scientist, 

Ascension Sciences) 

2:10–2:20 

| 

Designing for Residents of the DTES: 

Philip Robbins

 (Coordinator, Makerspace)

2:20–2:30

 |

 Closing Remarks
The event details are as follows:
Date: Wednesday, March 31

, 2021

 

Time: 1:00–2:30 PM

 

Where: Zoom

 
Faculty and students are encouraged to attend. This year, we will be holding a prize draw for a Langara student attendee to win an iPad Mini.
Please RSVP using the form below and the Zoom information will be sent to you.
We look forward to seeing you there!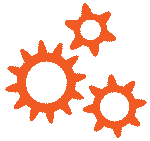 Loading...
---
Past event photos:
2019 Applied Research Day
2018 Applied Research Day
---
Booth Information for Exhibitors
Each exhibitor booth will consist of two backdrops, each 24" wide x 36" high for mounting posters or photos, etc. The abstract will be provided and will be mounted on one of these backdrop boards. The front table is 3 feet by 6 feet and will come with a table cloth. Two chairs will be provided. If you request a monitor for digital display, it will sit on the table so the aisles can be left clear. 
The Info for Exhibitors brochure contains important details, such as key deadlines, printing specs, and tips for preparing display materials and booth setup.
Reference photos:
If you have any questions, please contact Kevin Smith at ksmith@langara.ca.