The RSAF application process is currently closed. Due to the current situation around COVID-19, the process will not reopen for RSAF 202020 (summer term) applications.  Please check here again in summer for the RSAF 302020 application deadline. 
General Information:
The Research and Scholarly Activity Fund (RSAF) supports eligible applications to initiate or help sustain faculty-led research or scholarly activty projects. Langara's Scholarly Activity Steering Committee has oversight of the RSAF. To be eligible for the fund, the research or scholarly activity project must:
Directly involve students (Student Aide, Student Work Assistance Program (SWAP), etc.)
Show potential for external funding and have clear work plans for applying to external bodies for funding (NSERC, SSHRC, CIHR, etc.)
Build research capacity (purchase new equipment, implement new research practices, offer unique and continued opportunities for students, encourage collaborations between Faculties and other post-secondary institutions)
Provide unique opportunity for local and international community engagement and/or partnerships, not including program development
Be collaborative, involving a number of different disciplinary approaches, faculty members, and students; and/or
Build on approaches, projects, or other initiatives that have already received RSAF funding.
The primary mandate of the College is the delivery of high-quality educational opportunities for students. While all project proposals will be considered, priority will be given to projects that fulfill the initiatives listed above. 

Applications are adjudicated by a multi-disciplinary committee. Please ensure that responses to the criteria outlined below are free of discipline-specific jargon. See the RSAF Adjudication Form and Rubric for details on the process. 

How to Apply:
Before submitting an application, please ensure that your project has been screened/approved by your academic dean.
Upload your Curriculum Vitae detailing publications, conference presentations, and participation in scholarly or professional associations.  You can also upload other supporting documents, if any. 
Complete all required fields before submitting the application form.  
Restrictions:
You may hold no more than one RSAF award per calendar year.
You may not apply for funding in excess of $3,000.
Upon completion of the funded activity, a copy of the project summary must be sent to your Dean before applicants are eligible for other internal funding. In addition, you will be expected to participate in an annual event designed to promote Research and Scholarly Activity.
The project must be in compliance with all relevant College research policies, including but not limited to approval from the Langara Research Ethics Board (LREB). Funds will be released when approval is confirmed. Please contact Kelly Sveinson, Chair, Applied Research Centre, if you require further information.
Funds are not transferable and funding allocation is subject to review by the Scholarly Activity Steering Committee at any time.
Incomplete applications will not be considered.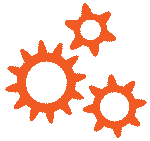 Loading...