Fine Arts Studio Life
The Fine Arts program is a two-year diploma which credits are transferable to a university degree program. Our studios include: drawing, design, ceramics, painting, printmaking sculpture, digital design and public art. All our students leave with a set of skills they can use right away. Some choose to go out into the art community or workforce; most use their two years here as a stepping-stone towards a Bachelor's Degree. Expect to get dirty! We do not just talk about making we make! We are one of the most studio-intensive programs on the west coast. You are exposed to a wide range of materials, such as paint, clay, wood, metal, charcoal, ink, and plaster. By the end of two years, students have mastered the use of many tools from the paintbrush to the mig welder. The following provides a glimpse into our studios and the students at work.
Ceramics
Design
Drawing
Painting
Printmaking
Public Art
Sculpture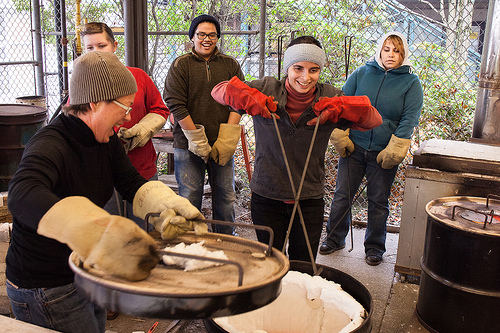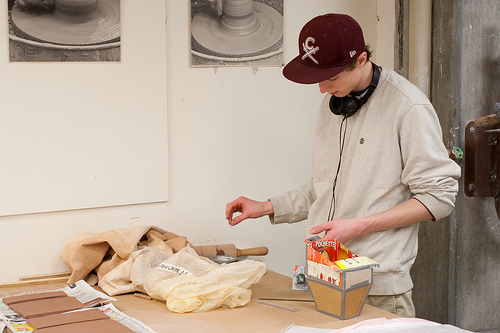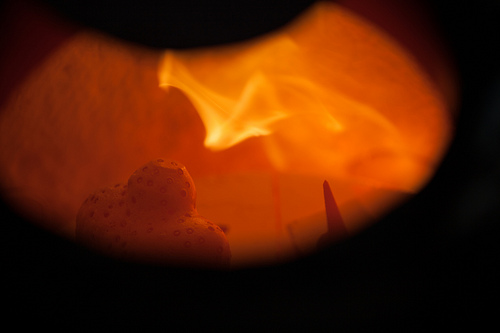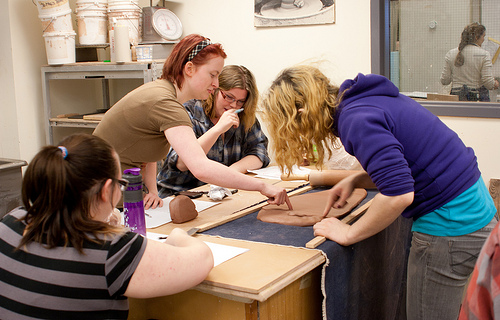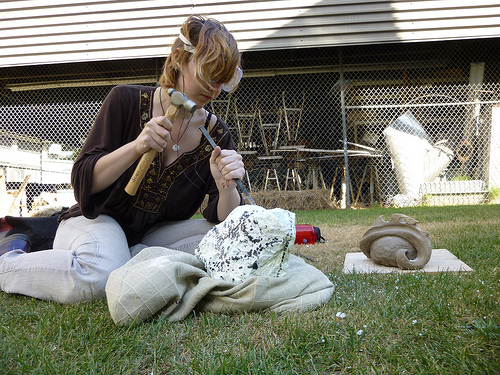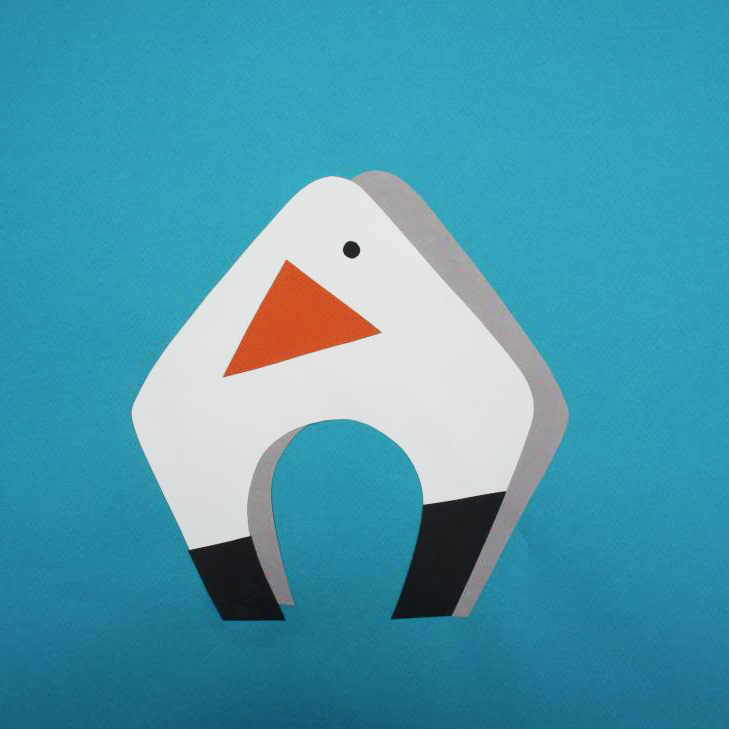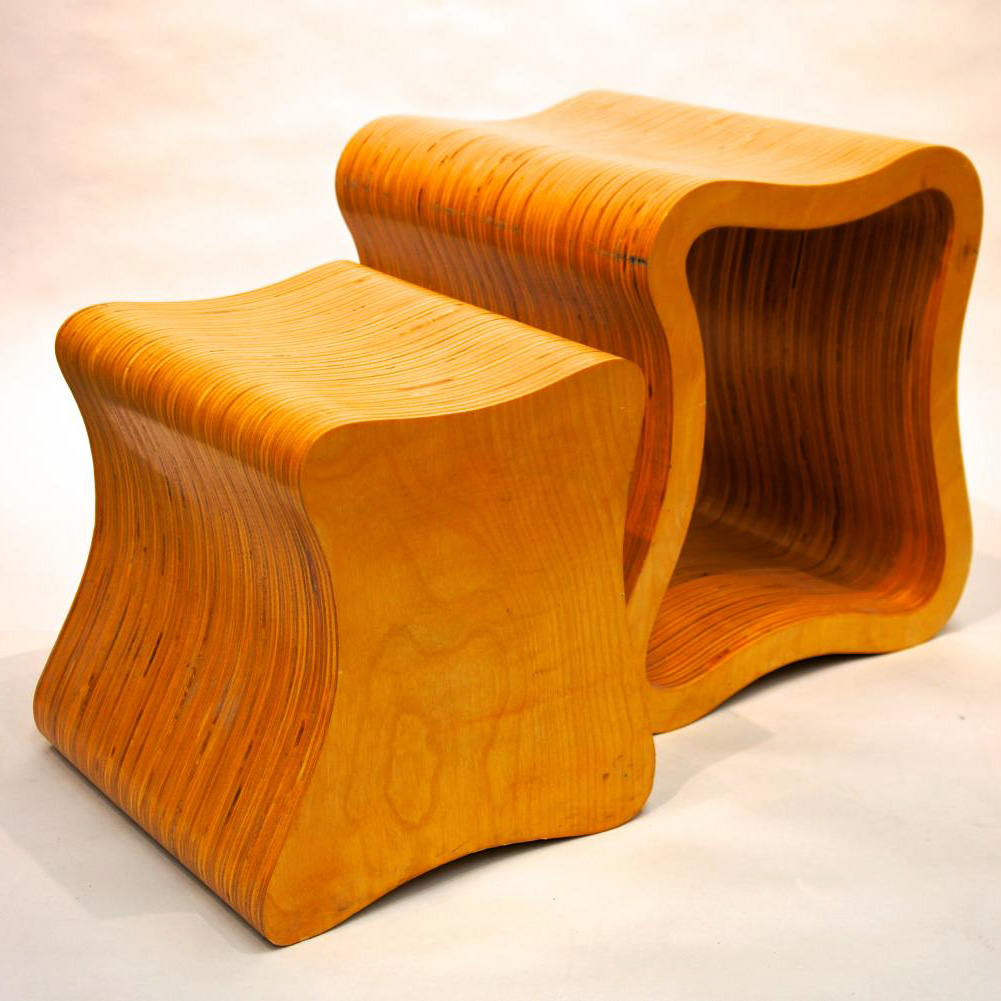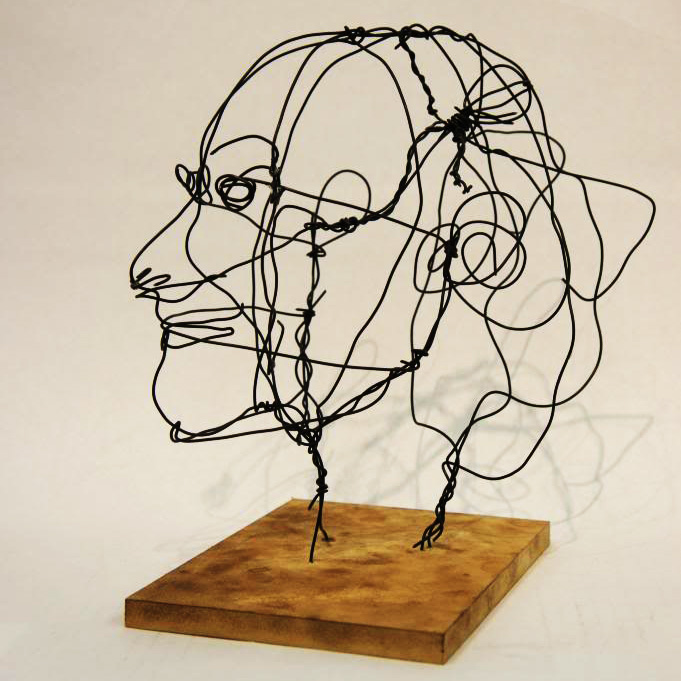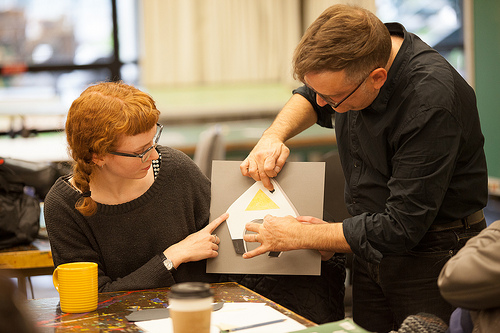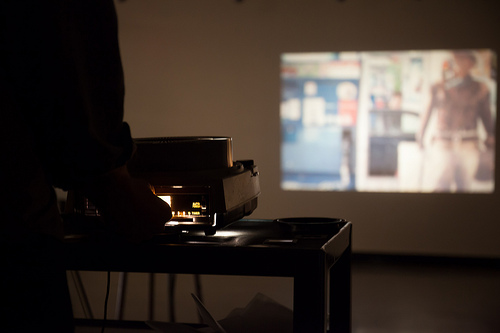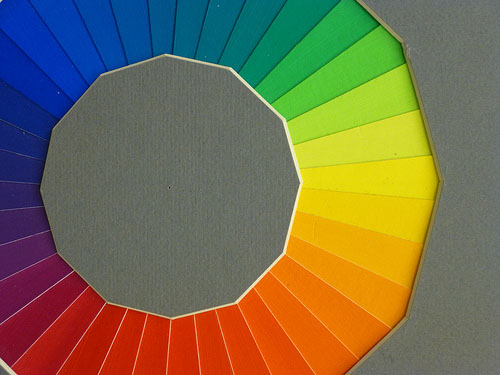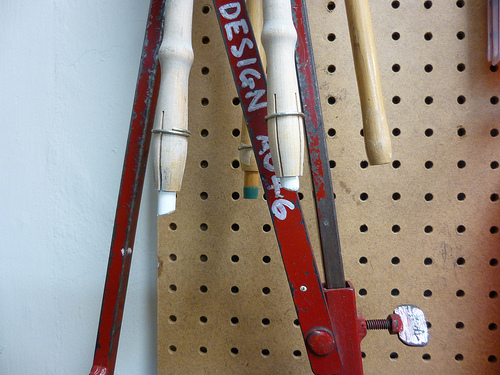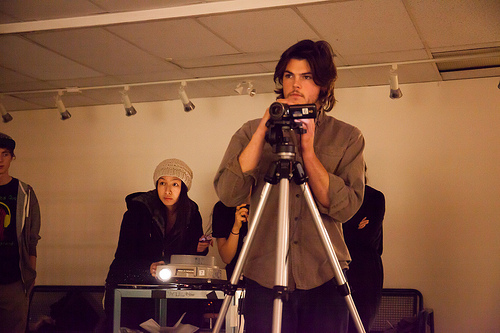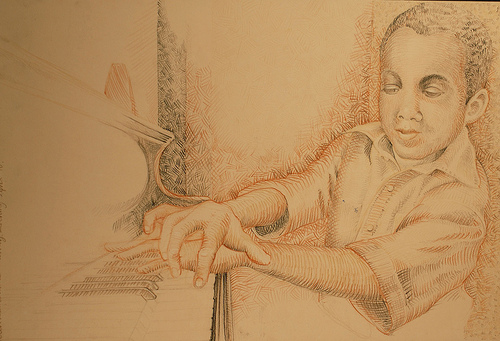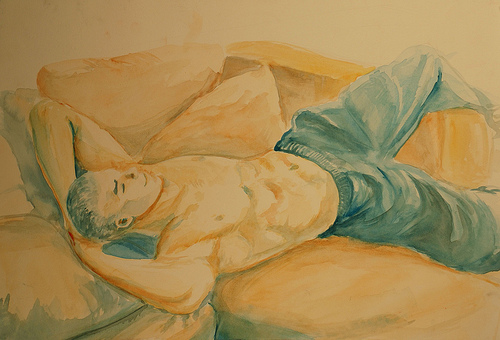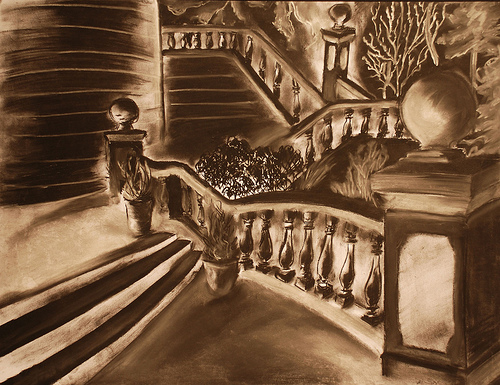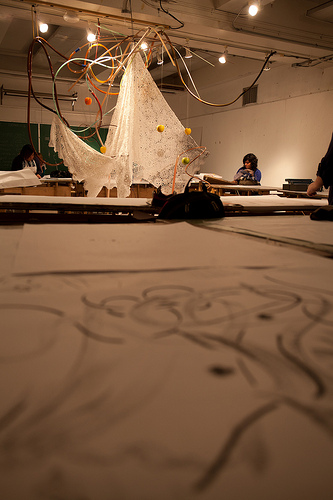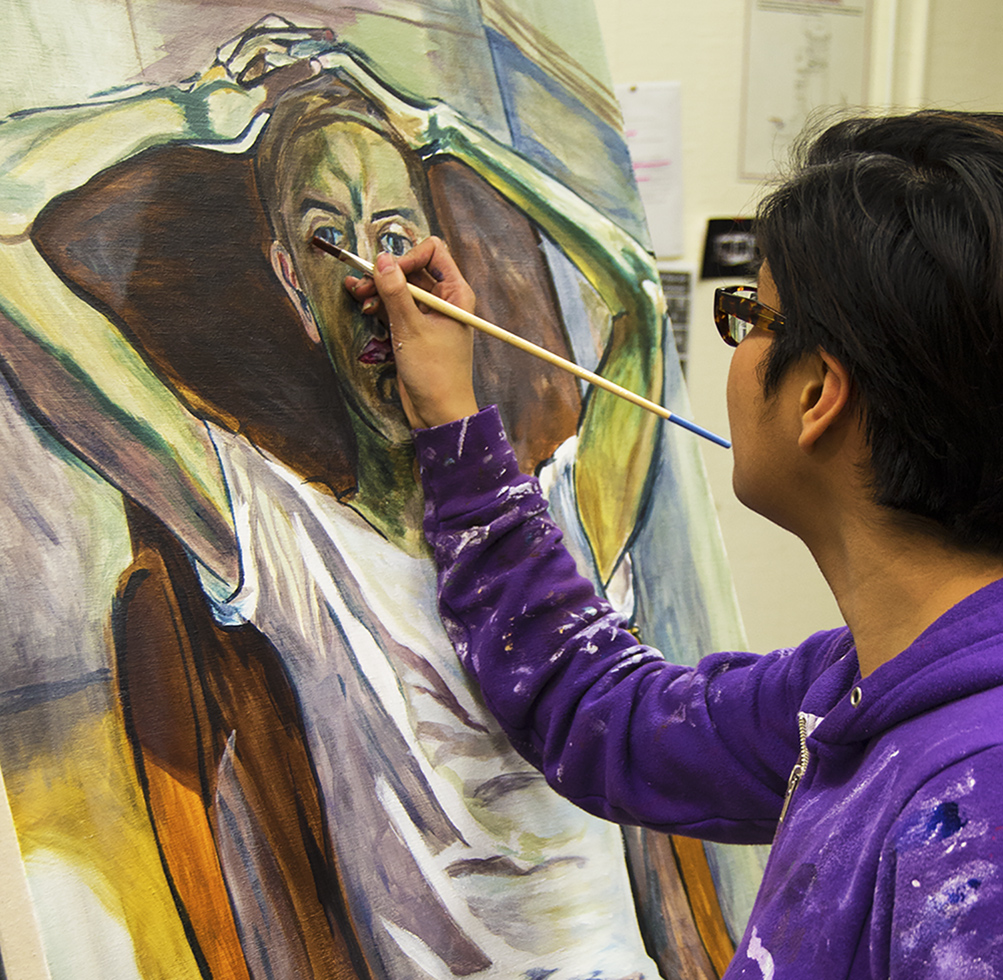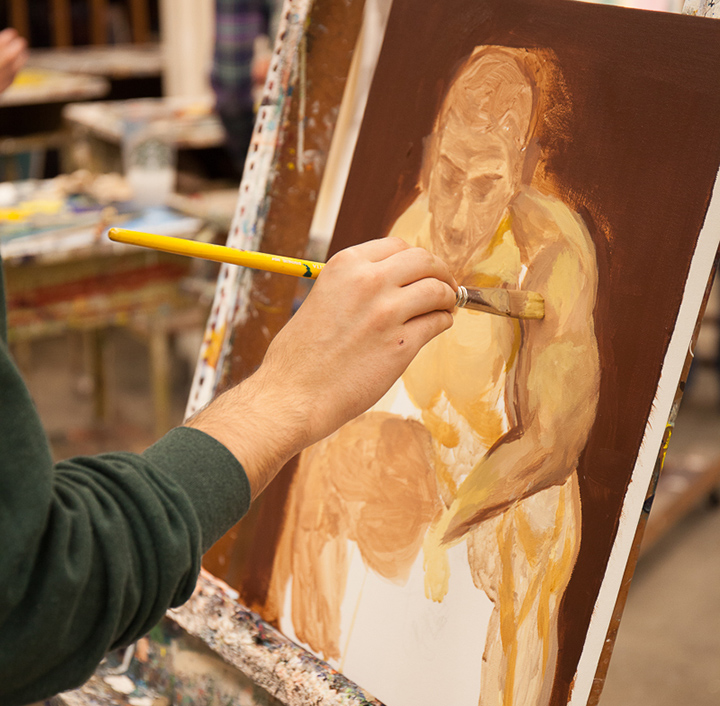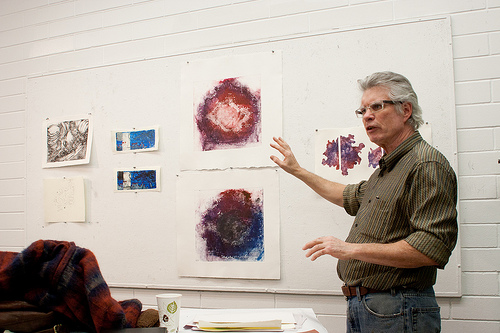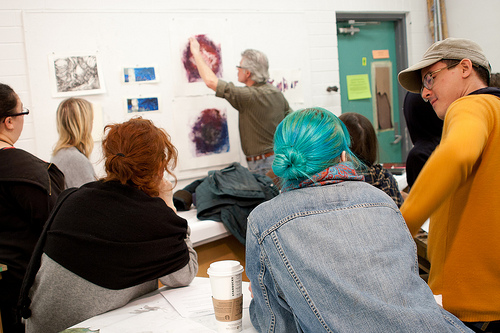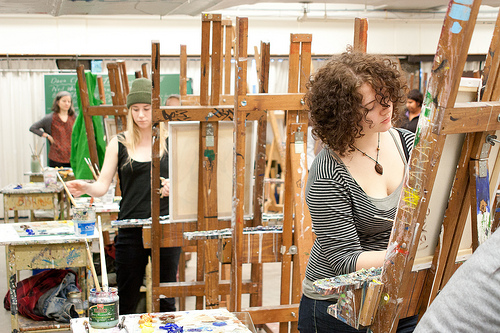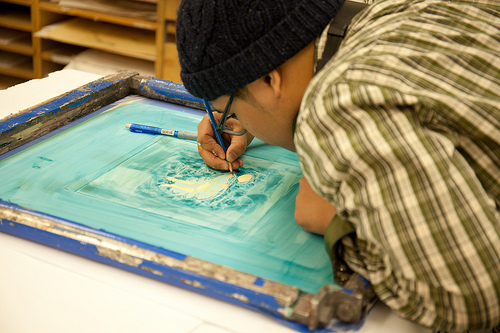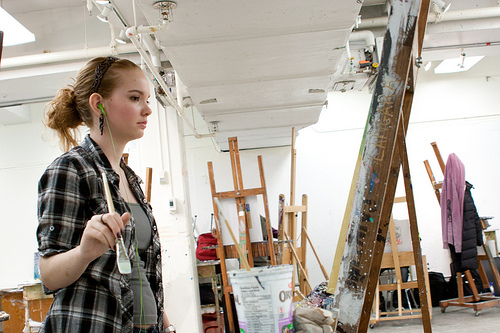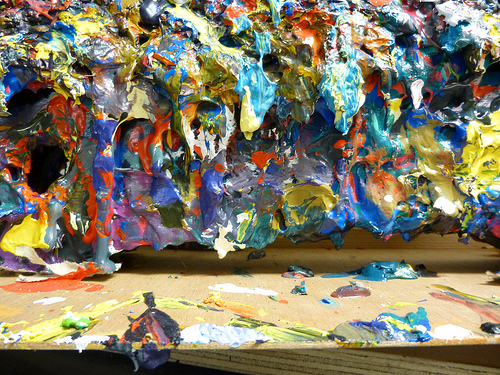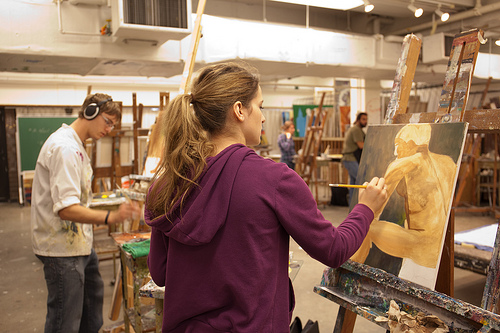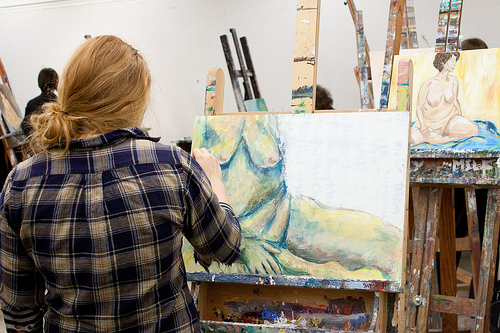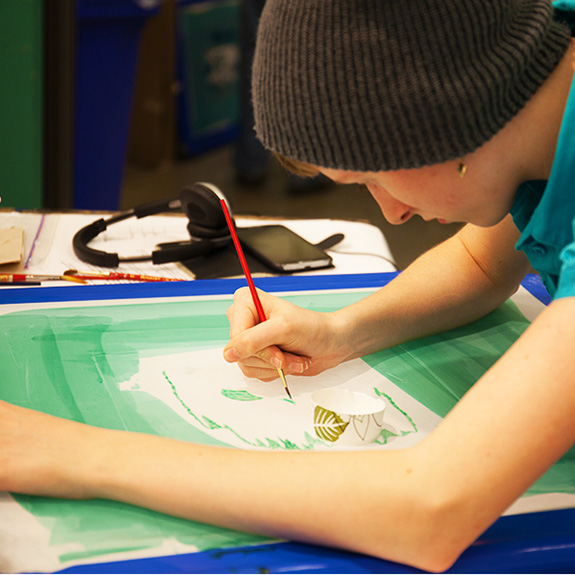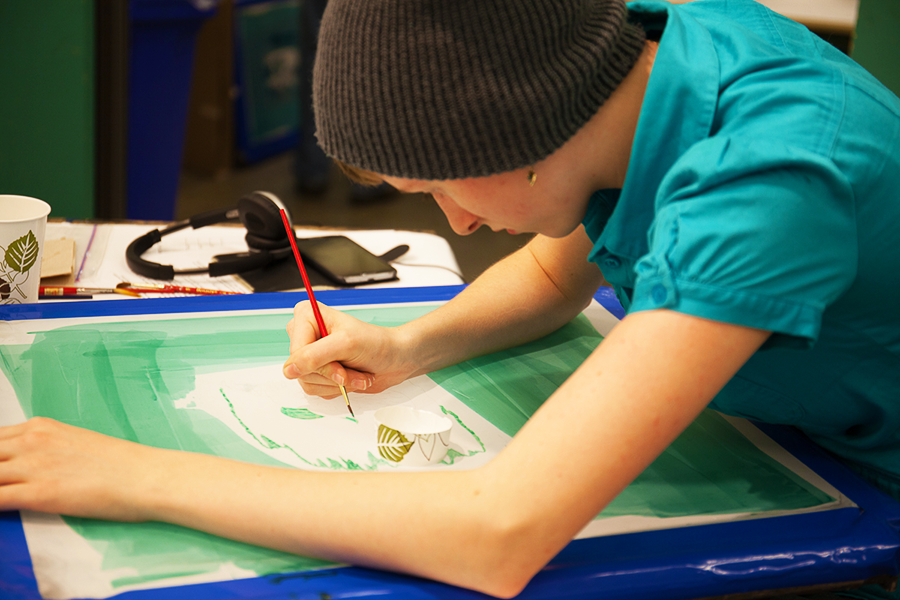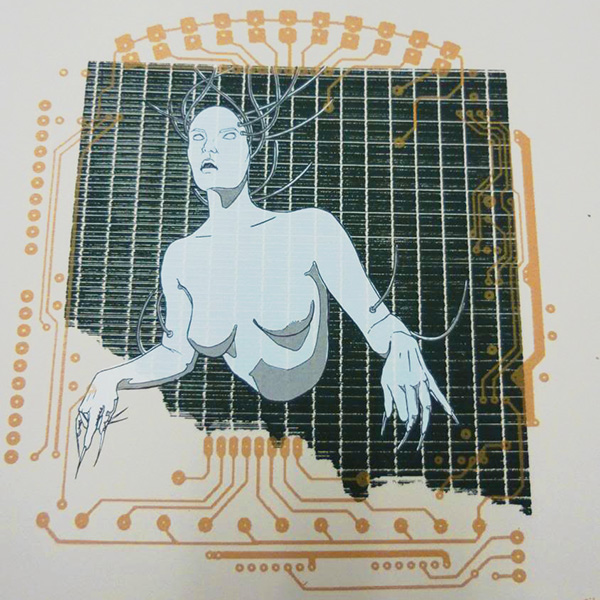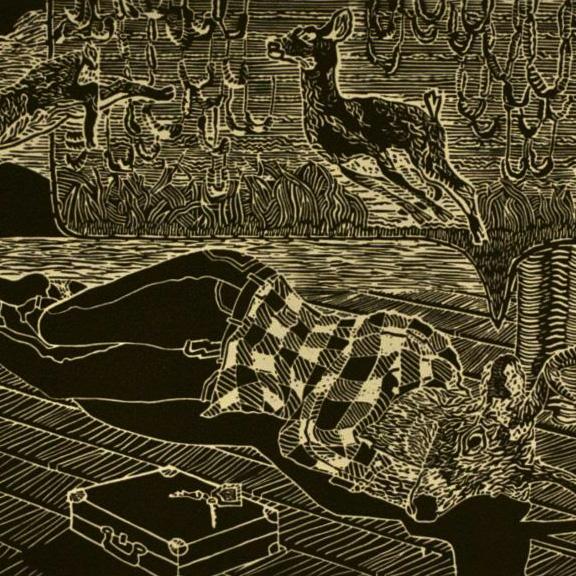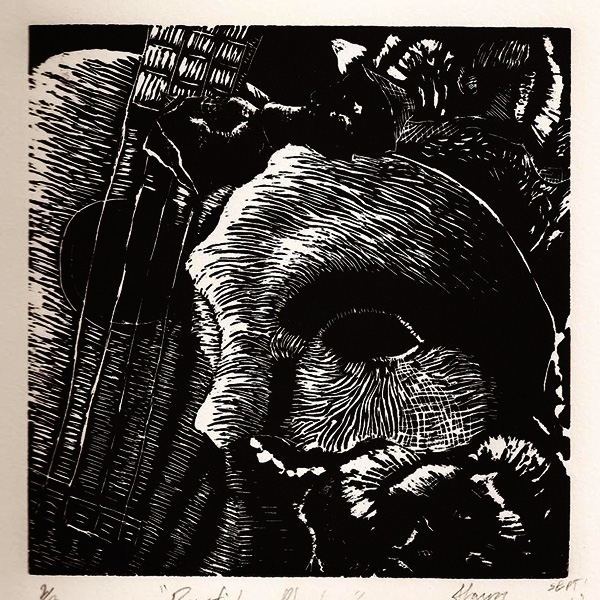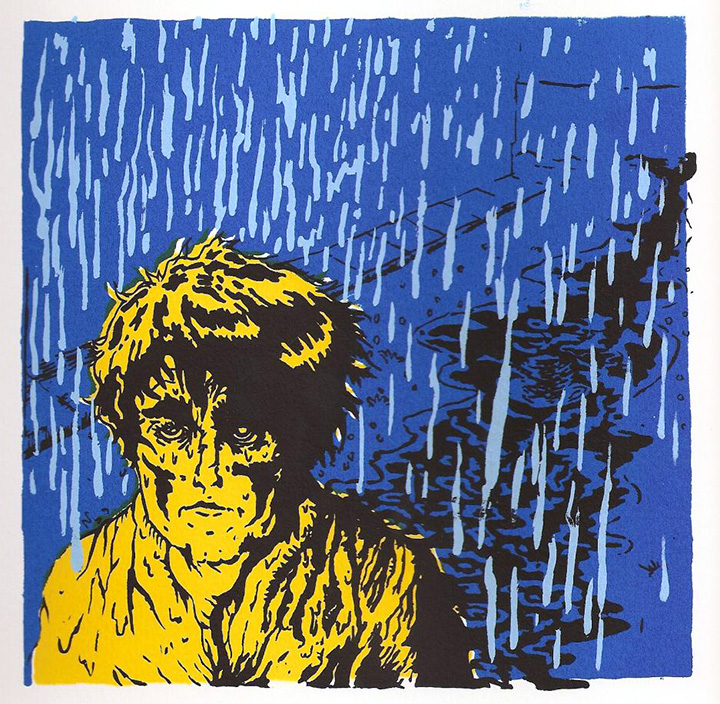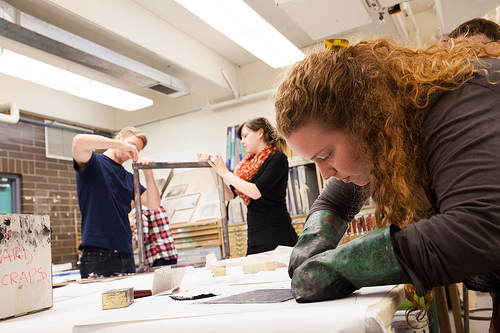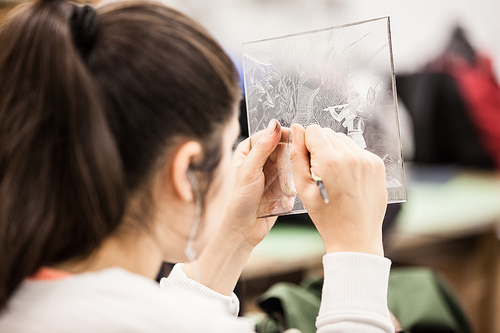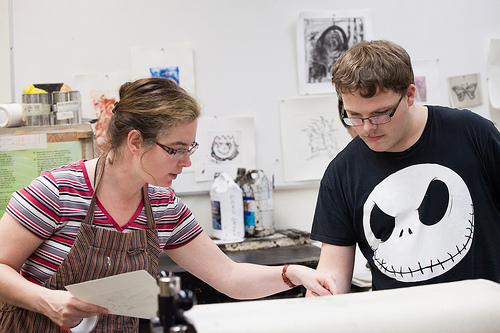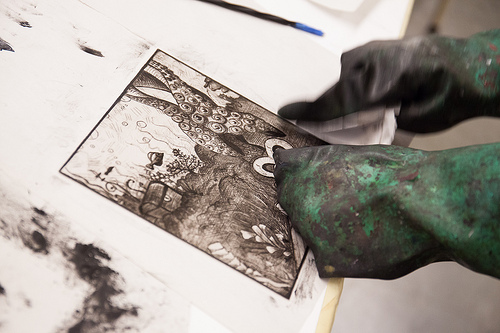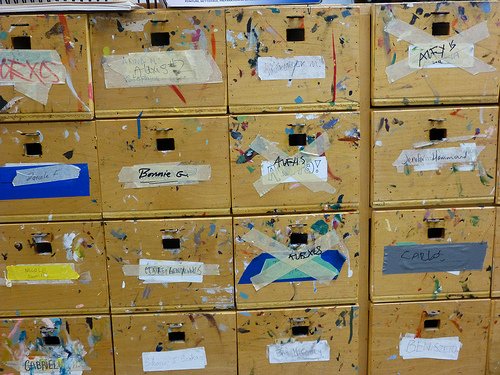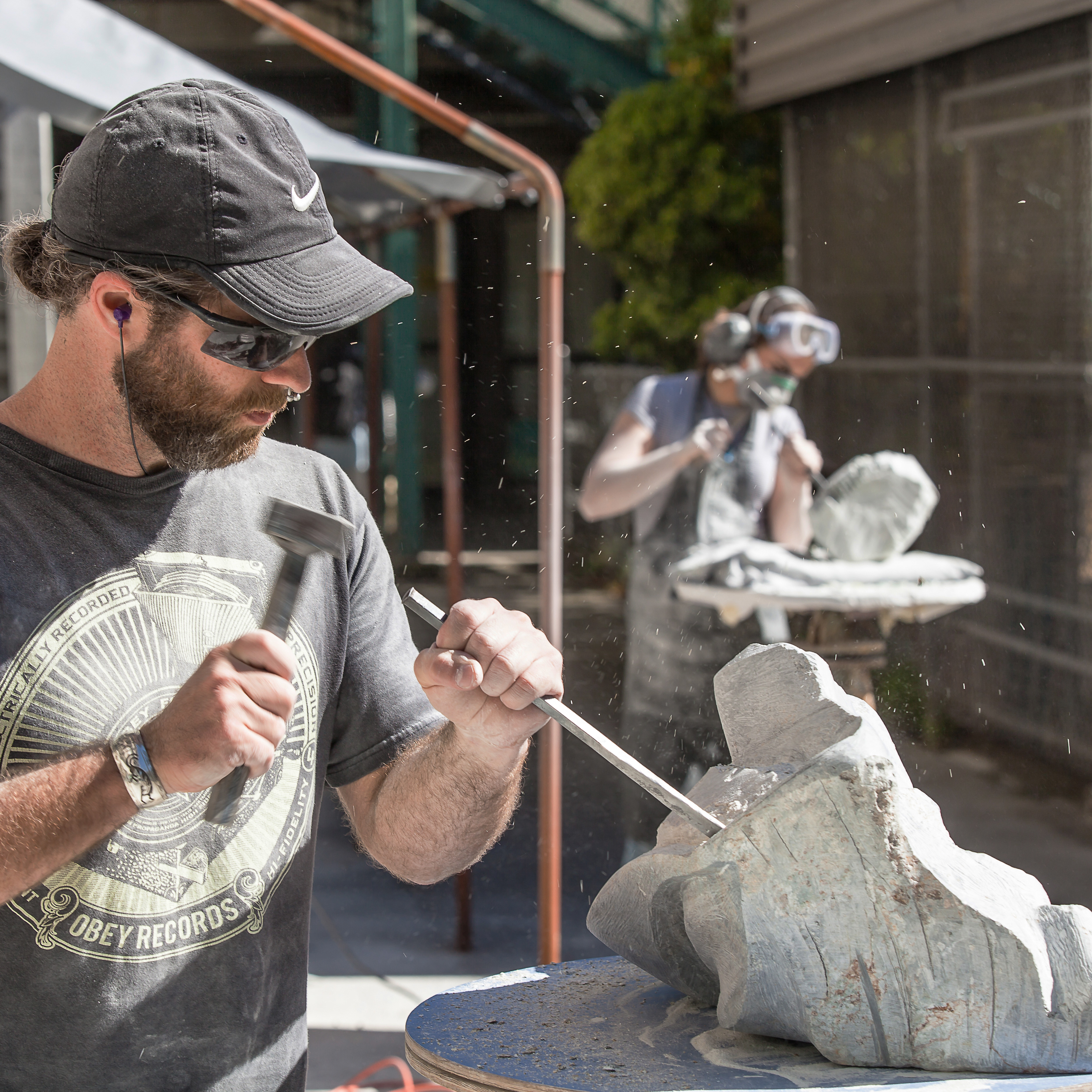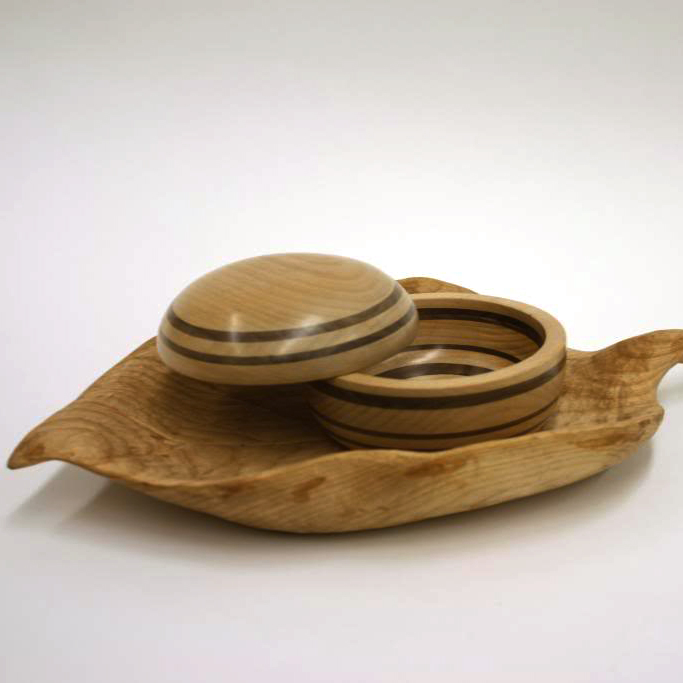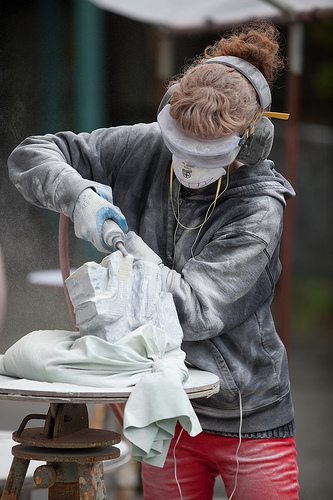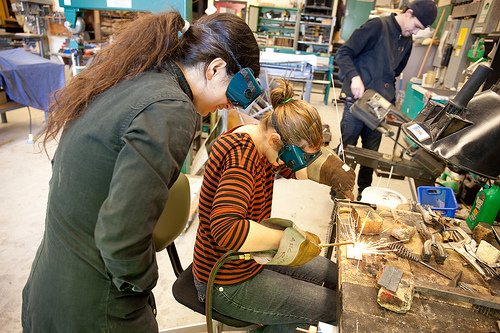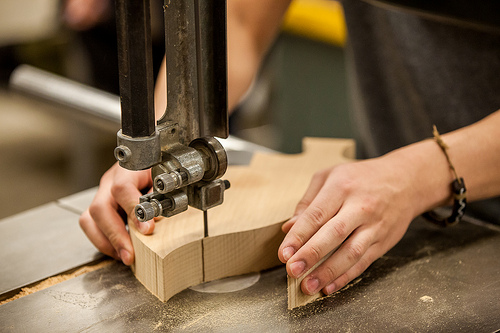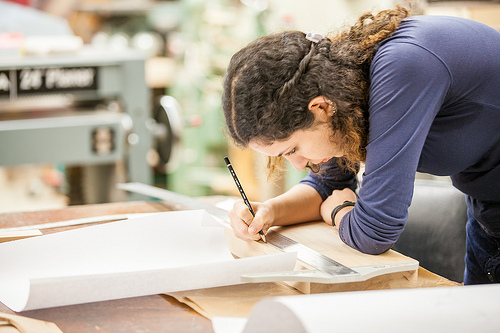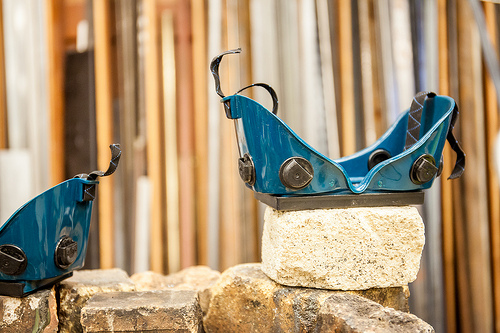 Ceramics
In ceramics you will have the opportunity to explore a variety of different firing techniques, including raku, atmospheric gas firing and pit firing.  You will learn how to make your own glazes and understand the science behind it. Your artwork will be developed using several different hand building and wheel throwing methods. Your classroom instruction, is supported by historical references and critical thinking.
Design
The Design Studio projects centre on the more formal issues in Fine Arts, with color theory, 2 and 3 dimensional composition and projection geometries laying down a foundation for 1st year. We use Langara Color System acrylic paints, Color Aid papers, foam, wire, cardboard, as well as pencil and paper. Second year projects expand on these formal aspects of art, exploring various technical and conceptual issues through projects that use 2 and 3 dimensional materials as decided by the individual student.
Drawing
Drawing is considered a core course whose skills translate into other media like sculpture, printmaking and painting. In first year drawing, you build on your observation skills and develop an understanding of the qualities of line, value, perspective and composition. The figure, landscape and still life are used for visual inspirations; most of the drawing is done from observation. As you move through the program, your projects become more self-directed and conceptual.
Painting
Instruction in Langara's Painting area is rooted in the investigation of painting as a unique discipline with its own complex language and history. Painting courses are studio intensive with an emphasis placed on the development of the technical and material skills needed to express ideas. First year Painting introduces students to the basic techniques and practices of painting, as well as ways of seeing and translating visual experience and constructing meaning through painting. Langara's Advanced Painting program encourages diversity of practice and experimentation, innovation and integration on the part of students. Individuals are encouraged to develop a painting practice relevant to their own ideas and sensibility.
Printmaking
In first year printmaking you will create projects using the following processes: relief, intaglio and screen-printing, also referred to as serigraphy. Drawing skills are reflected in the printmaking processes as you investigate mark making through scribing, carving and screening. In first year you create compositions from observation, creating 3 dimensional looking images with 2-dimensional materials. In second year printmaking, you can build on skills learned previously when you take a course dedicated to serigraphy, a popular contemporary medium, and/or a course focusing on intaglio, a medium steeped in history.
Sculpture
You will have an opportunity to learn about expressing yourself in three and four dimensions, using both traditional and contemporary principles. You will also gain hands-on experience casting metal, carving stone, working with wood, plastics, found objects, plaster, and electronics, as well as materials of your own choosing as you continue to develop your skills. Proper operation of a wide variety of shop equipment and machinery will be taught to students at all skill levels.